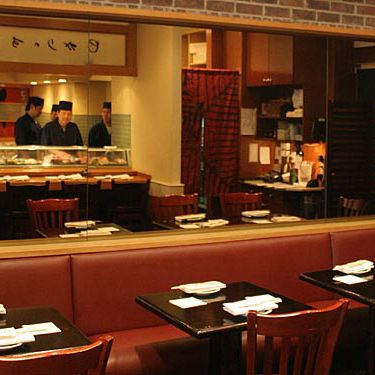 Sushi of Gari's 78th Street location.
Photo: Shanna Ravindra
We first heard about it in March, and today we're told that Sushi of Gari will open tomorrow night in Tribeca, its fifth location. The former Bouley Bakery has been renovated with bamboo finishings and seating for 26 on the first floor. Upstairs, an eleven-seat sushi bar focuses even more on creative sushi and less on the cooked dishes featured at Gari's uptown locations. With the success of Bouley's Brushstroke and Masa's new Tetsu, due in January, the neighborhood is painting itself toro red with a whole new sushi scene.
Soup and Salad [PDF]
Appetizers [PDF]
From the Sushi Bar [PDF]
Sushi of Gari, 130 W. Broadway, at Duane St.; 212-285-0130