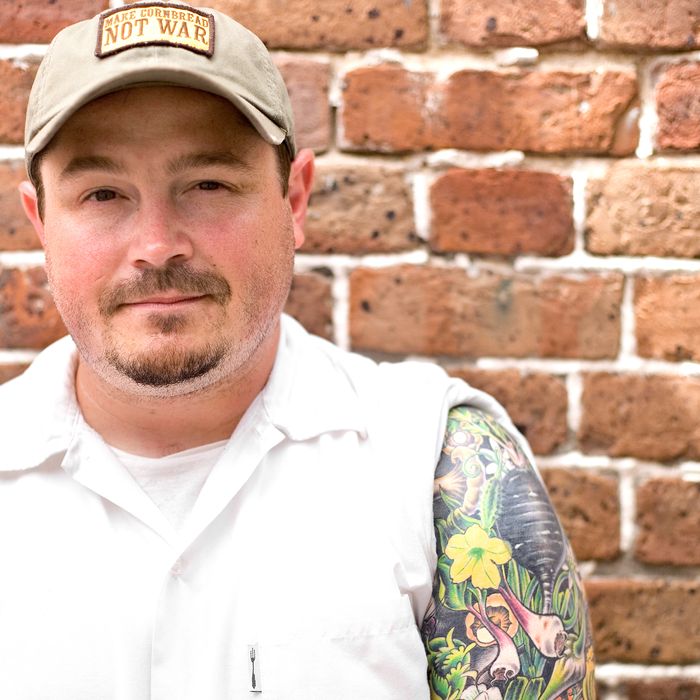 Headed to Nashville.
Photo: Christopher Shane/Washington Post/Getty Images
The Charleston-based Sean Brock has amassed a considerable number of awards and accolades for his work at McCrady's Tavern and Husk, and now he's opening a second outpost of the latter restaurant in Nashville, the Tennessean reports.
Brock is something like a master chef and a veteran session musician: On the one hand, he's busy saving seeds and reworking 300-year-old recipes with modernist techniques at Husk; on the other, he frequently lends his talents to one-off collaborations with out-of-town chefs like Atera's Matthew Lightner and George Mendes of Aldea. Husk Nashville will open next spring in Richmond Hill, but in the meantime, you can catch Brock at yet another guest appearance, at Governor in Dumbo on October 25, where he will cook a Japanese-themed dinner with Brad McDonald. If we're lucky, perhaps Husk Staten Island is on the distant horizon.
Husk Restaurant to open in Nashville [Tennessean]
Season 3 NYC Premier and Japanese Dinner Party - Oct 25! [Perennial Plate]
Earlier: Inside Matthew Lightner and Sean Brock's Feast Portland Dinner