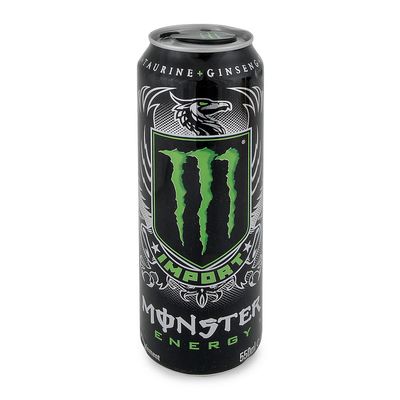 Photo: Courtesy Monster Beverage Corp.
The parents of the 14-year-old girl who died after drinking two Monster Energy drinks last December are suing the manufacturer. Their lawyer, Bloomberg reports, has revealed the brand's beverages have been cited in reports of at least five additional deaths during the last year.

Fourteen-year-old Maryland teen Anais Fournier died after drinking two Monster drinks last December. The cause of death was "cardiac arrhythmia due to caffeine toxicity." Meanwhile, a total of six deaths, also involving symptoms such as arrhythmia, are among the 37 "adverse reactions" reports that cite Monster Energy drinks, according to the U.S. Food and Drug Administration, which has been monitoring the brand since 2004.
Guidelines for energy drinks like Monster are different because they are classified as dietary supplements, not soft drinks. Energy drinks can contain up to five times the amount of caffeine contained in a soda of comparable size. Too much caffeine can cause vomiting, chest pains, heart attacks, and even death.
The brand sold $1.6 billion worth of such drinks last year. "Monster does not believe that its beverages are in any way responsible for the death of Ms. Fournier," a company spokesperson wrote in a statement e-mailed to Bloomberg. "Monster is unaware of any fatality anywhere that has been caused by its drinks."

Monster Energy Drinks Cited in Death Reports, FDA Says [Bloomberg]