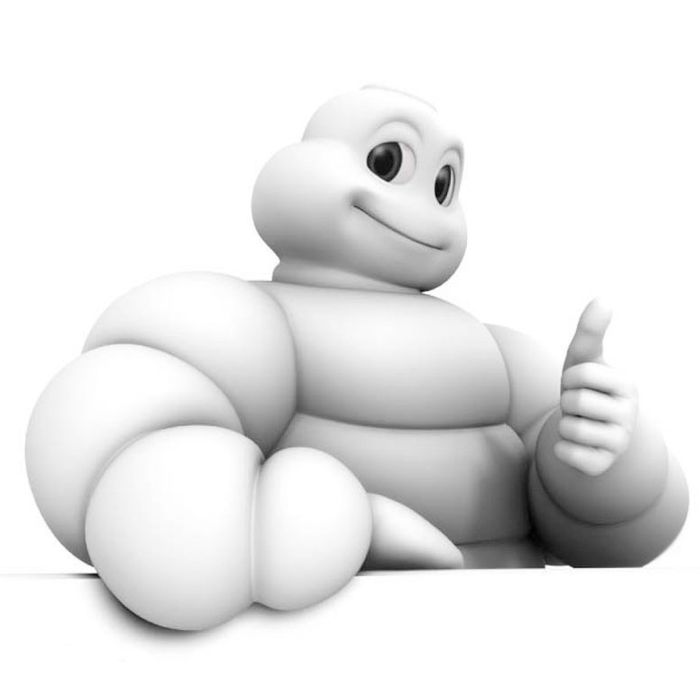 He'll haunt your dreams.
Photo: Don't tread on him.
In an interview with Eater, new and somewhat embattled Michelin International director Michael Ellis gives his behind-the-scenes perspective on all that goes into writing each year's guidebook. Results for 2013 were announced on Tuesday night, and while Ellis cannot say just how many anonymous inspectors are employed by Michelin, he asserts they never get made at restaurants, because, like Jason Bourne, "they move around too much." Also, he cannot confirm that each of the 900 restaurants listed in the New York City guide are visited every year for a check-up. Those with star-ratings are definitely visited on multiple occasions, he says, adding that the guide's non-starred Bib Gourmands are underrated. "You can go for a three-star Michelin experience or a Pueblo-style taco with the family," he says.

Meanwhile, vaguely controversial Esquire food writer John Mariani registers a few complaints of his own at Eat Like a Man. He loves the Bib Gourmands, don't get him wrong, but says the star system wreaks confusion upon New York's restaurant scene. "They now seem to toss out stars in an effort to be loved," he writes, "at least by people able to toss around $500 for dinner."
Michelin's International Director Michael Ellis on Criticism, the 2013 Guide, and Future Cities [Eater]
Why It's Hard to Trust Anything Michelin Says [Eat Like a Man/Esquire]
Earlier: Michelin Stars 2013 Announced: The NoMad, Blanca, Torrisi, and Atera Are All There