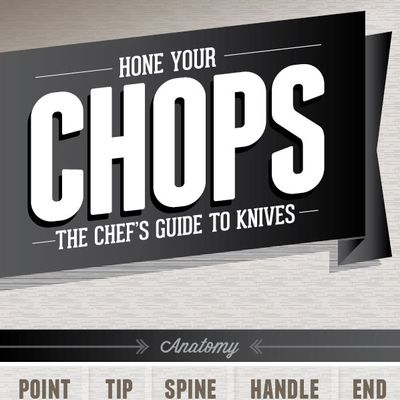 See the full shebang below.
Photo: visual.ly
If you're clueless about knife skills, please put that thing down and get the hell out of our kitchen. Just kidding — it's not too hard to learn to wield a blade, and this handy infographic goes a long way to help you understand knife styles, chopping techniques, lingo, and more. And even if you're a seasoned slicer, it will probably sharpen what you already know. Scope it out below.



by ShannonLattin. Learn about data visualization software.





[via Kempt]