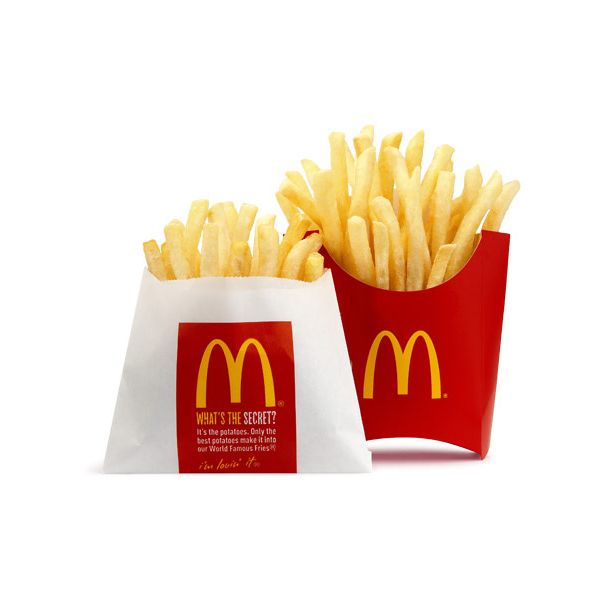 Like this, but lots more.
Photo: McDonald's
While New Yorkers are clearing out every aisle of their local Gristede's, teenagers in Japan are apparently taking advantage of a McDonald's French fry promotion to … well … take pictures?
According to Kotaku, all McDonald's French fry sizes are currently ¥150, the equivalent of about $1.90 — pretty cheap! The low, low price is inspiring Japanese kids to order lots and lots of fries and take pictures of all those potato sticks, then post them to Twitter, at which point the shots get retweeted The record appears to be 60 large orders of fries.
So this is of course bothering people, since it's a waste of food and it means Japanese Mickey D's tend to run low on fries for other customers. But luckily, there's an end in sight: The promotion ends this week.
At McDonald's in Japan, French Fries Are Causing All Sorts of Chaos [Kotaku]