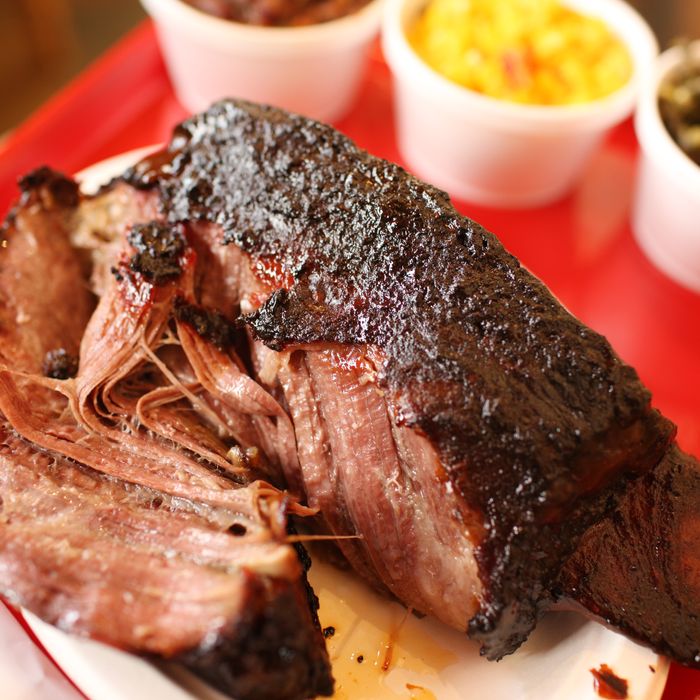 'Cue from Daisy May's, but you get the picture.
Photo: Melissa Hom
Partners Christopher Miller and Billy Durney will open a huge barbecue restaurant next spring at 454 Van Brunt Street in Red Hook, DNAinfo reports, putting the new restaurant on the corner of Reed Street just next door to Brooklyn Crab. Miller and Durney presented their plans for the 4,500-square-foot space and got liquor license approval at Monday night's CB6 meeting.
Hometown's 4,000-pound pit will be used to cook brisket, ribs, whole animals, and more display-case-style and rung up by the pound, à la Fette Sau. The partners say their 'cue will be "Brooklyn-style" with regional American influences. Hometown's hickory pit joins the smokers already in progress at Fletcher's in Gowanus and the forthcoming Park Slope Dinosaur BBQ as the borough's newest smokehouse players.
'Hometown' Restaurant Unites Brooklyn and Southern BBQ [DNAinfo]
Related: Fall Preview: Where We Can't Wait to Eat This Season