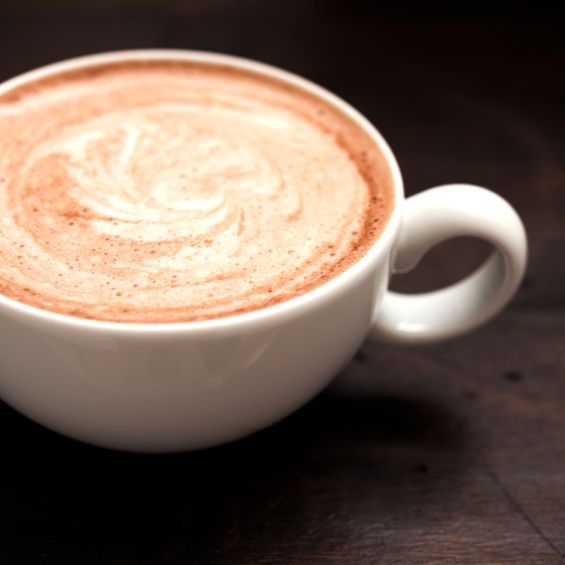 Yes!
Photo: creacart/iStockphoto
It's the start of another week, which means it's also time for the latest edition of Eat Well, Grub Street's guide to great food that just so happens to be healthy. This week brings us a beer-paired veggie dinner in Park Slope, a new go-to lunch spot in Soho, and more. Check it all out, straight ahead.
Monday, October 8: Modernist Antioxidants
Autumn food doesn't have to be rustic. Case in point: Gwynett St. Try antioxidant-rich lobster mushrooms with corn, tomato, and husk cherries; immunity-boosting summer beans with garlic, fennel, and paprika; or the anti-inflammatory young carrots with yogurt and cumin.
Tuesday, October 9: Get a Jump on Hot Chocolate Season
It might be a little early for hot chocolate season, but so what? A new study finds that regular cocoa intake might improve cognitive function in older age. Go for the darkest hot chocolate you can find for maximum benefit.
Wednesday, October 10: A Brand-New Westville
Health eaters and comfort-food lovers all dig Westville; the denizens of Soho will be pleased to learn the newest location is at 333 Hudson Street. Go for the market vegetable plate, which, for the uninitiated, consists of four choices from a list of dozens of produce-based dishes.
Thursday, October 11: Family Meal at Beer Table
In Brooklyn, Beer Table's family-style daily dinner goes all-veg on Thursday nights, so our advice is to get thee to Park Slope. Chef Jamie Klotz's Asian-tinged menu features jap chae (a Korean dish featuring sweet potato noodles), pickles, fresh veggies, and more. And, of course, grab a beer while you're there.
Friday, October 12: Grab a Healthy(ish) Drink at ABC Kitchen
Squeeze in at the bar at ABC Kitchen for a well-earned drink or three. Everything here is made from fresh juices, so you don't have to worry about sugar overload. While you're there, grab a snack like raw diver scallops or roasted carrot and avocado salad.
Kate Lowenstein is the senior features editor at Health Magazine.