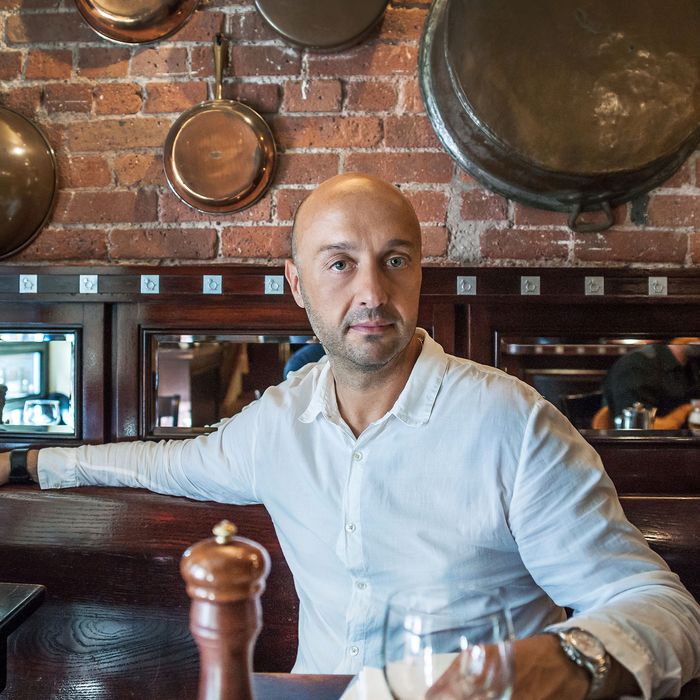 Food spoilage at Del Posto will cost more than $50,000.
Photo: Noah Fecks
Today, HuffPo checks in with a few more New York restaurants to see just how bad things are after the storm. It sounds like things were catastrophic at the River Cafe, unfortunately not a surprise given its location. Owner Buzzy O'Keeffe estimates damages in the millions and says it will be weeks or months before the spot can reopen.
The Batali-Bastianich empire also suffered plenty of losses, mostly in the form of spoiled food thanks to the continuing power outage in lower Manhattan (a problem we'd be willing to guess most chefs are having these days). Joe Bastianich estimates that the lost food at Del Posto alone will cost the company "between $50,000 and $70,000."
One chef not necessarily sweating spoiled-food issues: David Chang. Even though most of his restaurants are in the powerless East Village, a Momofuku rep tells HuffPo that the restaurants moved ingredients to a walk-in in Williamsburg, which didn't lose electricity. The plan is to reopen the restaurants in the next few days, though it may be with abbreviated menus.
River Cafe, Flooded By Storm Surge, One Of Many NYC Restaurants Hit Hard By Hurricane Sandy [HuffPo]