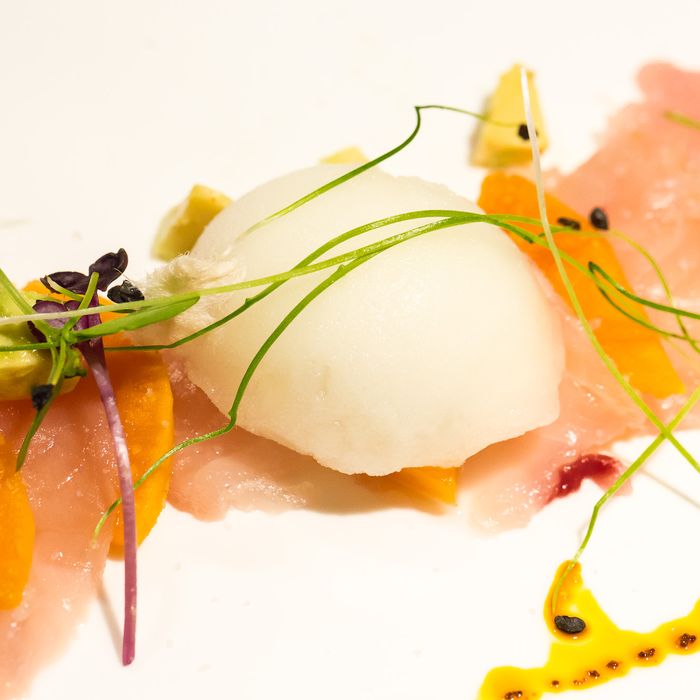 Hamachi ceviche at China Latina.
Photo: Courtesy China Latina
Chef Julieta Ballesteros of Crema is combining Latin American and Asian flavor profiles at this new 90-seat restaurant at the Hotel Indigo. As such, the steamed dumplings are filled with chorizo, the tacos are composed like wontons, and that margarita is flavored with lychee puree. China Latina's chow fun is fried with Mexican huitlacoche, and its "burritos" bear more than a passing resemblance to sushi rolls. The dining room is filled with paper umbrellas and fresh flowers, and the restaurant includes an outdoor garden and rooftop bar.
Menu [PDF]
China Latina, 127 W. 28th St., nr. 6th Ave.; 646-397-9881.