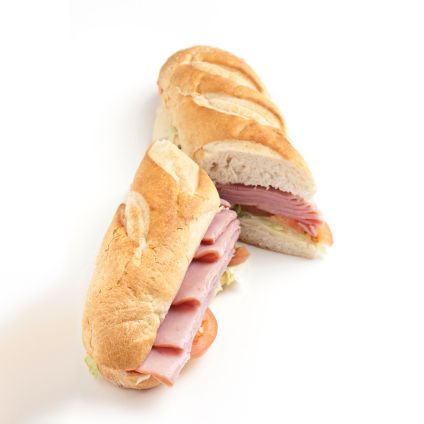 Hope you have some ham on hand.
Photo: iStockphoto
Look, Mayor Bloomberg knows lots of restaurants are braving the storm tonight, and even he's probably aware that there may never be a better night to just walk into Eleven Madison Park or the Breslin: No wait! Lots of nerve-calming booze! But he's saying don't do that.
His advice, from a press conference this morning:
If you wanted to go out, it's probably- restaurants want the business and movie theaters and everybody else, but just remember it is dangerous out there and it may be a good time to just stay hunkered in to your home and have a sandwich out of the fridge and sit back and watch television.
MAYOR BLOOMBERG UPDATES NEW YORKERS ON CITY RESPONSE TO HURRICANE SANDY, ANNOUNCES PUBLIC SCHOOLS WILL BE CLOSED TOMORROW [NYC.gov via Daily Intel]
Earlier: Yes, There Are Plenty of Places You'll Be Able to Eat and Drink Today