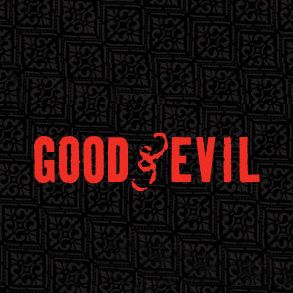 What's this? Yet more Bourdain-related news? Well, sort of: Yesterday, an invitation went out for a sneak peek party of something called "Good & Evil" chocolate bars at New York's Ardesia Wine Bar ahead of next month's Salon Du Chocolat, where the bar is supposed to make its official debut. Aside from the fact that Eric Ripert and Bourdain are somehow involved, the invite itself doesn't have many more details, but Éclat chocolatier Christopher Curtin and Ripert have been working on a special project for more than year. Last spring, Ripert told Grub that he was going to Peru with Curtin to investigate a plantation where a rare form of Peruvian Pure Nacional* cacao had recently been discovered growing. "We are going to see the trees, and the plantation," Ripert told us. "We want to know where it's coming from, and make sure they don't have 5-year-olds harvesting the cocoa beans. If everything checks out, we will end up with a chocolate bar."
The thing that makes this particular type of Peruvian Pure Nacional so special is its seed pods, which contain both white and dark cocoa beans. Once touted as the world's greatest chocolate, it was abundant in Ecuador, but since 1916, was believed extinct. That is, until it was discovered growing in Peru. Eclat's Curtin personally hand selected the raw beans for the Good & Evil chocolate bar.
It's a safe bet that the white and dark cocoa beans were more than likely the inspiration for the Good & Evil schtick, and perhaps the reason why Bourdain's been roped into the project — well, that, and his massive marketing clout.
Related: West Chester's Éclat Chocolate Teams Up With La Colombe
*This post has been corrected to show that Eclat's Good & Evil chocolate bar is made with Peruvian Pure Nacional cacao, not Furtunato.