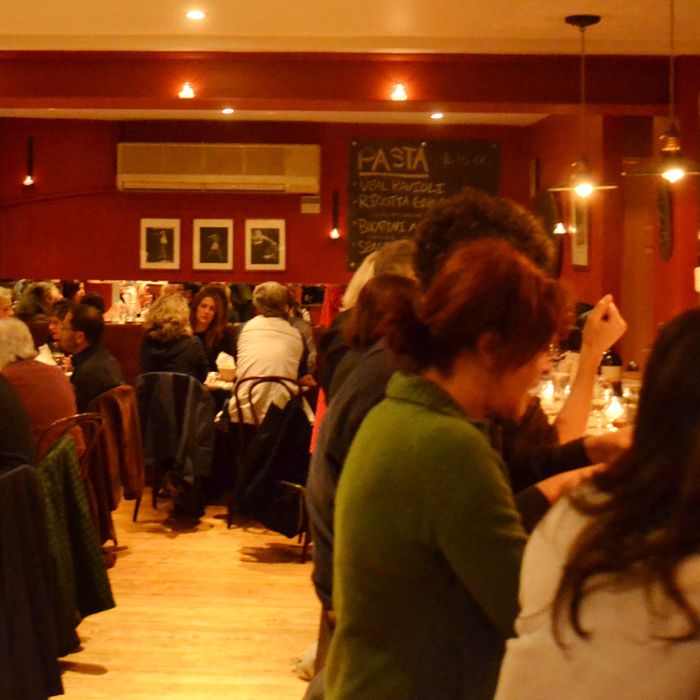 Al di la vino: Now with a more open floor plan.
Photo: Courtesy al di la.
We hear that al di la vino, the Park Slope Italian fave's round-the-corner wine bar, is back open after shutting down in August for renovations. The team's Jacob Somers says the revamp removed a load-bearing wall that had segmented the space (don't worry, they added steel beams to prop everything up), so the floor plan is now a wide-open one-room setup. The makeover comes in anticipation of the full liquor license Somers expects to have in hand soon. He also mentions that his Bar Corvo spinoff we told you about should open on Lincoln Place in Prospect Heights next month or in early December.