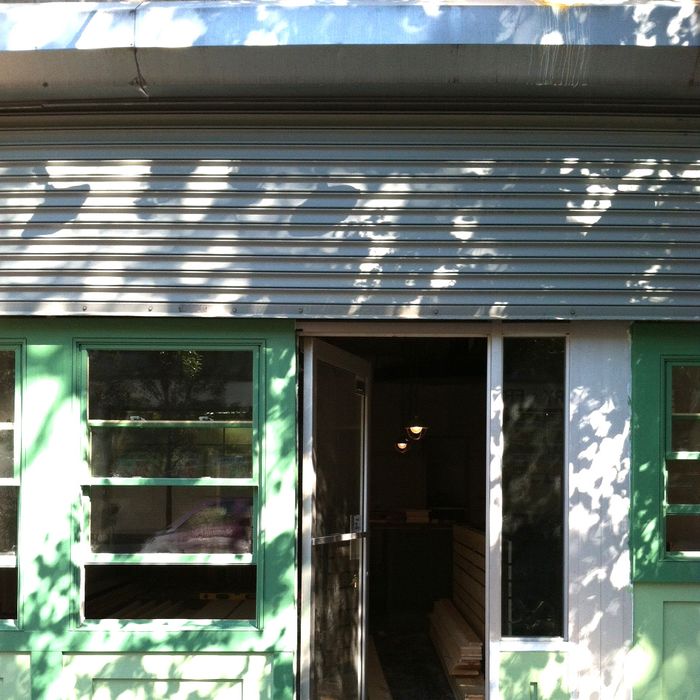 The grand opening is Thursday.
Photo: Patrick Coffee
A while back, we told you Yigal Ashkenazy and Sharon Hoota of the Hummus Place and Hummus Kitchen chains would open a Mediterranean restaurant in trendy South Williamsburg. Now we hear the spot is ready to go and hosting a grand-opening party Thursday.
Zizi Limona is meant to evoke "Grandma's Middle Eastern kitchen"; the main dining room upstairs serves lunch and dinner, with 40 seats and jars of this and that to look like a market; downstairs is a basement lounge. On the menu, look for dishes like "Cow-shuka" (skirt-steak shakshuka); bureka stuffed with oxtail, olives, and tomatoes; and semolina cake; along with cocktails incorporating the region's ingredients.
Zizi Limona, 129 Havemeyer St. at Grand St.; 347-763-1449
Earlier: Hummus Experts to Open Zizi Limona in Williamsburg
Related: The South Is Rising [NYM]