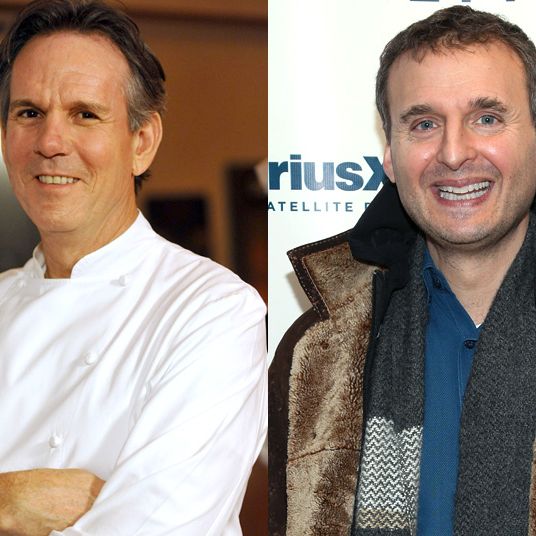 The talent.
Photo: Getty Images
It sounds like Thomas Keller is finally getting serious about food TV: While the chef appears here and there on television (and famously consulted on the movie Ratatouille), he's never had his own show. But this might be a start. Grub Street learns he's headed to London with producer Phil Rosenthal to start production on the pilot for a still-unnamed series.
The team-up makes a ton of sense: Keller is, of course, arguably the country's most respected chef. Rosenthal is the enormously successful co-creator of Everybody Loves Raymond and an investor in about a zillion L.A. restaurants — L.A. Weekly talked to him earlier this year about his involvement in spots like Mozza, Umami Burger, Red Medicine, and Keller's Bouchon. Rosenthal is also an executive producer on an upcoming food documentary called Spinning Plates, which follows the people behind three restaurants, including Alinea. (And Keller reportedly makes an appearance in the film as well.)
A person working on the television project tells us the show will be food- and travel-focused, and will see Rosenthal and some chef friends such as Keller (who will be in the pilot and may appear in future episodes)* visiting great chefs and restaurants around the world — Heston Blumenthal and Fergus Henderson are among the people scheduled to appear in the first episode. It is still in its earliest stages — after all, this is just a pilot and the series hasn't been picked up by any networks — but given the pedigree of the people involved, we can't imagine the team will have too much trouble convincing somebody to air this show. Our prediction is that you'll be hearing a lot more about this project in 2013.
*This post has been edited to clarify that the show's concept will follow Rosenthal and will feature guest chefs in addition to Keller.