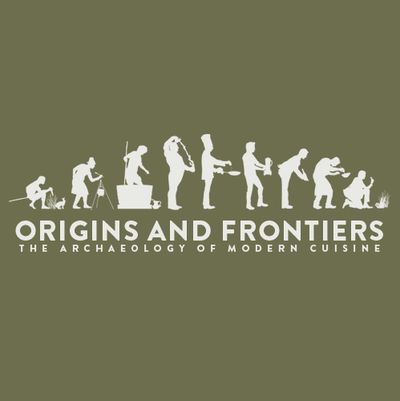 As ambitious as it sounds.
Photo: Courtesy StarChefs
In addition to main-stage presentations from Sat Bains, Mario Batali, Sean Brock, Alex Stupak, and New York's new dough-slinging neighbor Elizabeth Falkner, this year's industry-only 7th Annual StarChefs.com International Chefs Congress will pack in a few dozen bonus features in the form of a rotating lineup of food carts, most operated by venerable visiting chefs like Paul Qui and Richard Blais. Meanwhile, contributions from chefs such as Harold Dieterle and Craig Hopson will sneak-preview menu items from the chefs' anticipated new restaurants.
StarChefs CEO Antoinette Bruno says that, when planning this year's event, the group's board of directors (which includes Wylie Dufresne, Daniel Boulud, and Falkner) decided to make that eating experience more central to the event, and as a result, four carts set up inside the Park Avenue Armory during the event will be a veritable time-share of chefs: Ken Oringer will serve Toro's ramen, soon to be served in Manhattan; Josh Even of the John Dory will serve lobster rolls; and Andy Ricker will cook Thai. The de-juiced Alex Stupak will serve tongue tacos, and Hillary Sterling of A Voce is bringing the fried tripe.
There's lots more: Expect a preview of the Marrow in the form of Dieterle's brisket, bone marrow, yellow beans, and roti. Hopson will tease the Brewster with slices of some old-school-sounding veal, ham, and caper pie. In advance of Concrete Blonde, Jen Carroll will serve smoked-striper sandwiches with horseradish pickles and garlic chips. Those aboard the chicken-wing love train will rejoice with Mourad Lahlou's Moroccan variety and Jeff McInnis of Miami's Yardbird, who'll serve a bacon-and-shrimp-stuffed version.
Did you miss Katsuya Fukushima's stint at Café Atlántico? Can't get into Atera or fly to L.A. to try Jordan Kahn's food at Red Medicine? No problem. Katsuya and Kahn will join lichen fiend Matthew Lightner for a 30-minute, three-course pop-up dinner which will serve eight guests at a time, and eighty people each day.
We're still not done: Pastry chefs Dominique Ansel and Michael Laiskonis left Daniel and Le Bernardin, respectively, but will plate desserts during a separate pop-up. Proceeds benefit the Careers through Culinary Arts Program; find out more about the weekend's program — which even promises to be a little phantasmagoric when Audrey Saunders, Dave Wondrich, and Bobby Huegel will mix cocktails and summon the spirit of Jerry Thomas at the same time — here.
Eat@ICC [StarChefs]
Earlier: StarChefs 2012 Chef's Congress Will Feature Ricker, Falkner, Batali