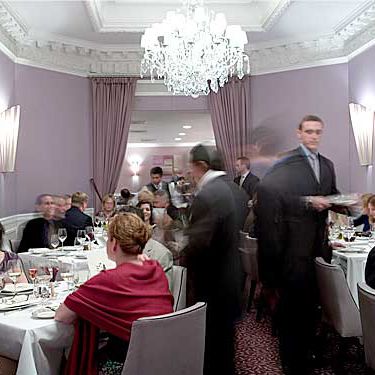 Picholine, as it used to be.
Photo: Jeremy Liebman/New York Magazine
Call the reservation line at Picholine, and you will be told that the Michelin-starred restaurant, which also has four stars from New York Magazine and three stars from the New York Times, will reopen today after summer renovations. But due to a combination of setbacks, the spot will remain closed for now.  
Chef and owner Terrence Brennan tells Grub Street that his longtime partner is retiring, the restaurant owes back rent, and that the renovations are more extensive than he had originally anticipated. "I don't have an answer yet about exactly when I will reopen," he says. "But I'm in negotiation with the landlord now and I have new silent partners." Brennan maintains that he plans to open before the holiday season, then close again January 1 to finish updating the space once and for all.
Earlier: Picholine Closes for Makeover