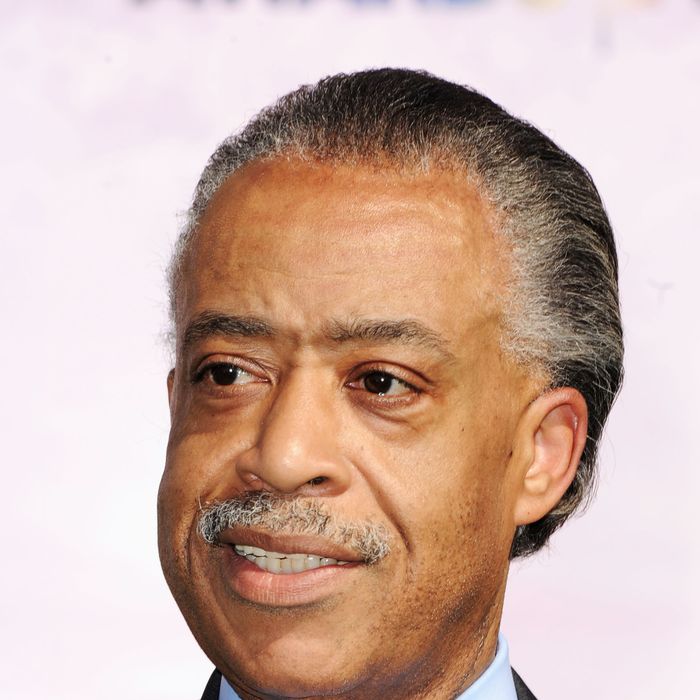 A side of bacon with that schmoozing.
Photo: Jason Merritt/Getty Images
Bad news, movers and shakers: The Times says the breakfast room at the Loews Regency will close at the end of 2012 for a renovation that might last an entire year. Of course, the breakfast room is where the city's political entities go to see and be seen while they eat expensive eggs, and there's one patron who is particularly broken up about the plans: Al Sharpton.
As you can see from the passage below, the situation is dire:
Mr. Sharpton is a longtime regular at the Regency, which calls itself the undisputed home of the power breakfast. He said the news that the hotel, at Park Avenue and 61st Street, will close Jan. 1 for a wholesale renovation that could last a full year left him feeling "very disappointed" and displaced.

Where else, he asked, would a United States senator like Barbara Boxer stop by his table in a jogging suit, without makeup, to harangue him about what to discuss on his talk show on MSNBC? Where else, he said, would Shimon Peres, the president of Israel, cross the room to embrace him?
But all is not necessarily lost: In an effort to keep the gang together, Jonathan Tisch, the hotel's chairman, "plans to try to coax the breakfast club to decamp to a restaurant in the neighborhood that he declined to identify."