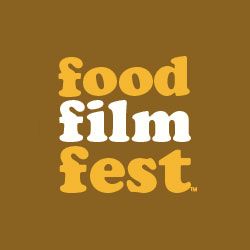 When the Chicago Food Film Fest came to town for the first time in 2010, food enthusiasts far and wide did a collective "WTF?!" head scratch, even though the event sold out; what was this thing called a Food Film Fest? Well, it's no longer a quandary to ponder. Entering its third year, the eat-what-you-watch concept of the festival has grown in popularity, and it shows no signs of slowing down. This year's fest runs from November 15 to 17, and organizers have just announced the official selections for this year, including four world premieres, one US premiere, and 12 Chicago premieres.
Some highlights of the festival will be the Chicago premiere of Whisky: The Islay Edition, in which a whisky tasting of all eight distilleries from Scotland's Isle of Islay will ensue, alongside the hour long film. You can check out the trailer for that, below.
There's a film that's distinctly Chicago —Fries & Ice Cream, highlighting El Ideas' chef Philip Foss's popular culinary creation. The film will elegantly portray the anatomy of the dish. In addition to the films, there will be six award categories: best feature, short, super-short, food porn, audience choice, and food filmmaker of the year.