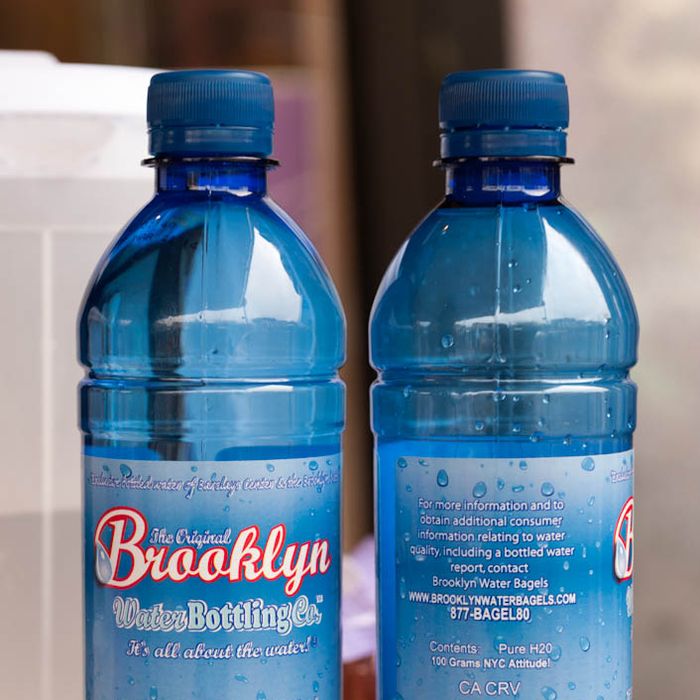 Outta here.
Photo: Tracy Collins
When the Barclays Center opens this week, "Brooklynized" water — which you'll recall comes from a company based in Boca Raton, Florida — apparently won't be among the concessions. The water, and bagels baked with the water, had originally been part of the plan, but the Post says the deal "is toast."
The issue isn't locavore loyalism but is instead the arena's HVAC system, which won't allow for on-site baking, thus nixing the bagel deal. That's probably why, at the arena ribbon-cutting Sept. 21, attendees were given boring old Dasani, a product of the Coca-Cola Company, an arena "legacy partner."
Signs at the arena's concession stands simply list "bottled water." It costs $4.50.
No 'Brooklyn Water' and bagels for Brooklyn Nets arena [NYP]
Earlier: Taste Test: Comparing Brooklyn Water to 'Brooklynized' Water