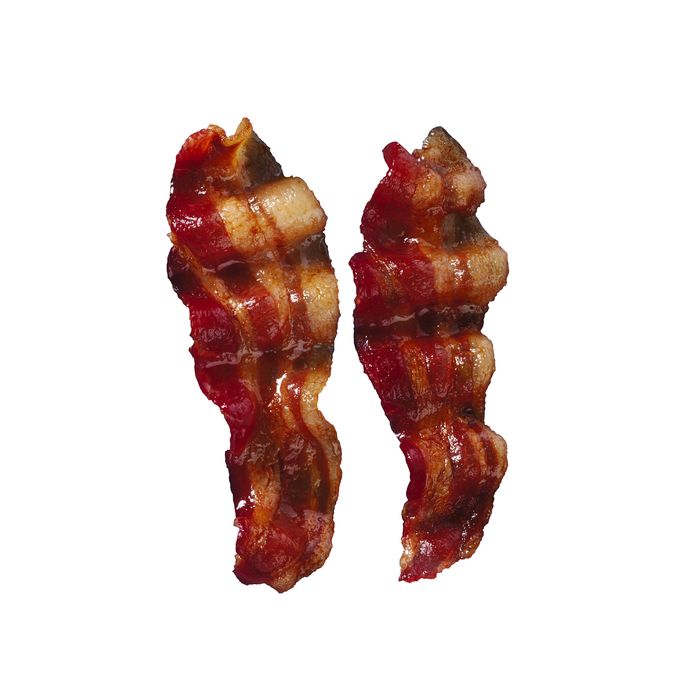 So long, and thanks for all the grease.
Should we blame David Chang for this? Britain's National Pig Association says a worldwide bacon shortage is inevitable. Here's how it's going to happen: The price of pork will shoot up over the next year, causing the price of bacon to jump worldwide as the market abroad collapses. Spareribs, headcheese, and trotters may also become scarce, and nose-to-tail cooking will presumably also be harder to pull off when fewer actual tails are available and pig farming becomes less tenable.
Widespread drought and crop devastation around the world during the last few farming cycles have increased the price of two main components of animal feed, soy and corn, causing farmers across the European Union to cull their herds. In England, the National Pig Association warns the industry's output may drop up to 20 percent during the next year.
In other words, that's all folks.
Update: Grub Street has figured out what exactly got us into this mess.
EU faces bacon shortage as herds fall [FT]
Bacon, pork shortage 'now unavoidable,' industry group says [LAT]