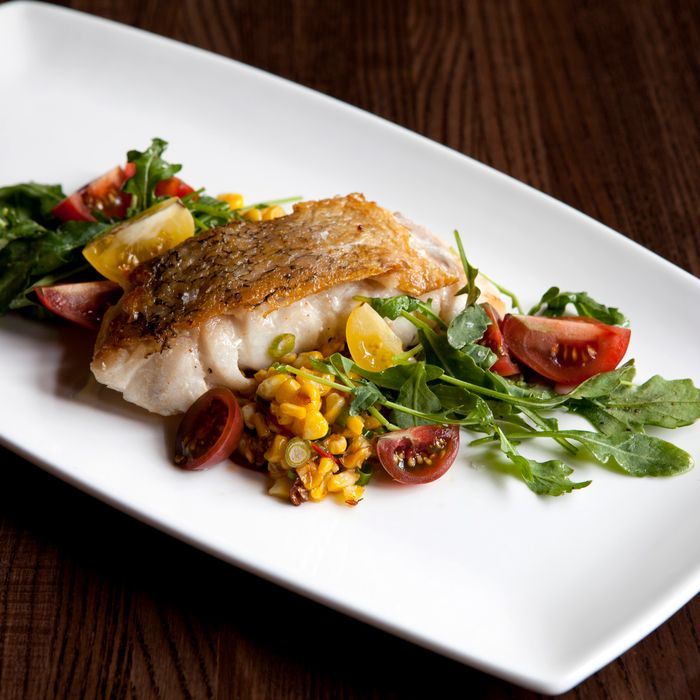 Tile fish with sweet corn, chilis, arugula, and tomato agro dolce.
Photo: Nicole Franzen
As promised, Angolo Soho is opening tonight in the corner space that formerly housed South Houston. Executive chef Michael Berardino hails from the Cannibal and dell'anima, so he knows his meat and wine-friendly Italian food. Look for pan-regional dishes including house-made stracciatella, tripe with tomato, pecorino and poached egg, classic pastas including fettuccine carbonara, and some fish and meat dishes. The spot is dinner-only for now, with lunch coming soon. See photo evidence in our slideshow, straight ahead.
Menu [PDF]
Angolo Soho, 53 Grand St. at W. Broadway; 212-203-1722