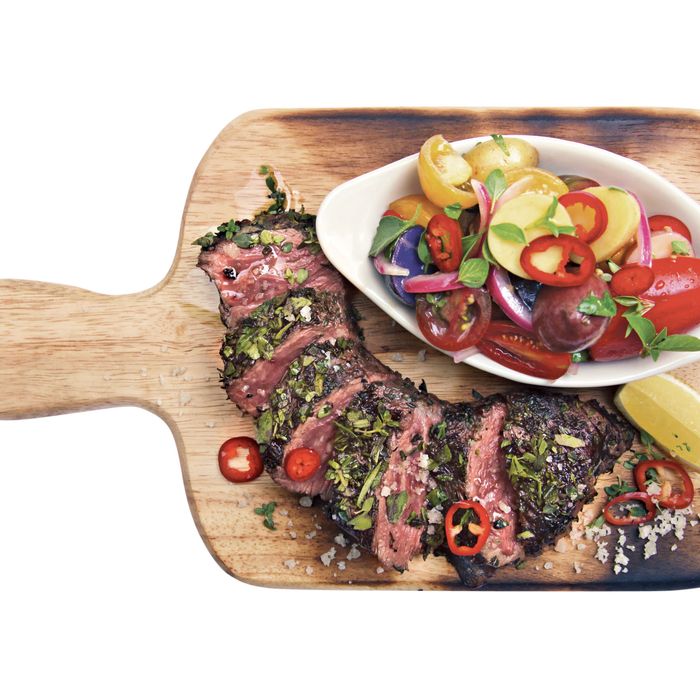 Photo: Celeste Sloman/New York Magazine
New Yorkers might know chef Paul Gerard best for his recent stints at Soho House and Soho Grand Hotel (and, before that, Sweetwater in Williamsburg). But the Brooklyn native's formative years were spent in New Orleans, cooking with the illustrious likes of Susan Spicer, Donald Link, and Lilette chef-owner John Harris, who's now a partner in Gerard's new East Village venture, Exchange Alley. Although Gerard references the Big Easy with jambalaya balls and baked oysters, he considers the restaurant strictly "a New York joint." By that he means a place where the food is modern and eclectic and the surroundings designed (in collaboration with partner Billy Gilroy, of Employees Only) to look as if they've been there forever. On the menu: shishito peppers and pickled watermelon, hanger steak with tomato-potato salad, and frequently changing vegetable sides, some of which Gerard hopes to harvest from the backyard garden.
This story appeared in the August 20, 2012 issue of New York Magazine.