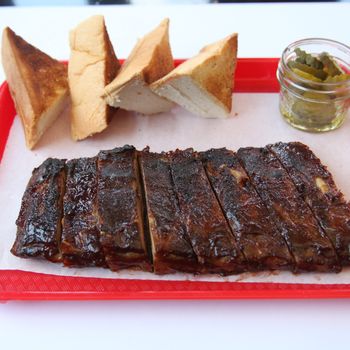 Smoked meat.
Photo: Celeste Sloman/New York Magazine
When Pork Slope, a "Brooklyn roadhouse bar" from the owners of Talde, opens late next week, it'll coincide with Patrick Swayze's birthday. But the connections to Road House will probably end there: "It is a complete joke that has gotten out of hand," says co-owner John Bush. "I can't reiterate enough that we're not trying to open up the Double Deuce." At the super-casual, cash-only spot, there will be 25 beers plus three wines on tap, and a spirits program focusing on American whiskey.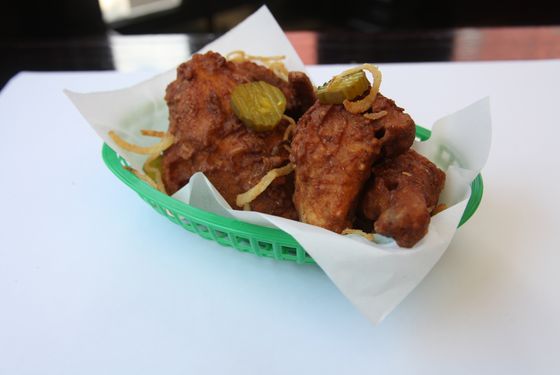 The limited food offerings, from chef/co-owner Dale Talde, will come from a kitchen that'll likely be open until 2 a.m., and will include country hams (Edwards from Virginia to start) and fried chicken in a basket. "I want it to be like your living room," says Bush, who says he and his team just wanted to better their neighborhood—and open a space where they'd want to drink after work.

Pork Slope, 247 Fifth Ave., nr. Carroll St., Park Slope; no phone yet

This story appeared in the August 20, 2012 issue of New York Magazine.