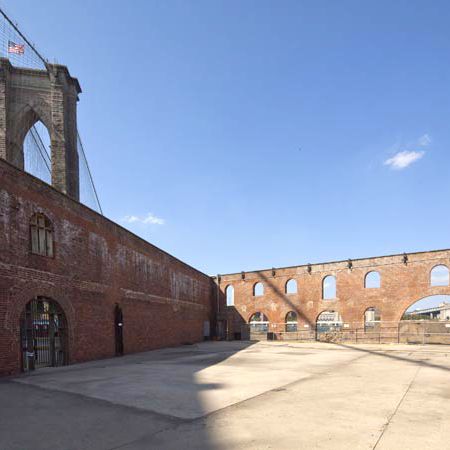 The new Sunday digs.
Photo: Courtesy of Smorgasburg
We hear through the artisanal grapevine that everyone's favorite Williamsburg eat-stravaganza, Smorgasburg, will spend Sundays at Dumbo's walled outdoor Tobacco Warehouse beginning September 9. The project is a collaboration with Brooklyn Bridge Park and should last the remainder of the season, through November 18, running from 11 a.m. to 6 p.m. Co-founder Eric Demby tells us the move will be a boon for current vendors, many of whom could use a second day to make their businesses more viable. Annnd … if you've always dreamed of hawking your own organic pimentón-spiced sweet-potato chips, we hear there's room for some new faces.
Smorgasburg Dumbo, Tobacco Warehouse, 30 Water St., at New Dock St.