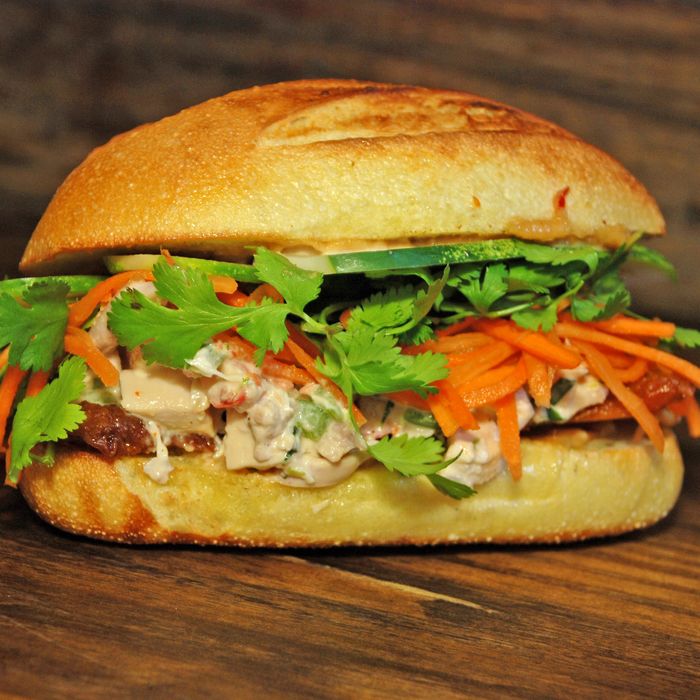 Feel free to open in Hudson Square, Num Pang.
Photo: Michael McCarthy
The neighborhood that is, not the hotel (thanks NoMad, now you've gone and made it all confusing). We hear the Cambodian sandwich purveyor will open its third location this winter at 1129 Broadway, at 25th Street, spreading those sweet shortrib sammies all over town.