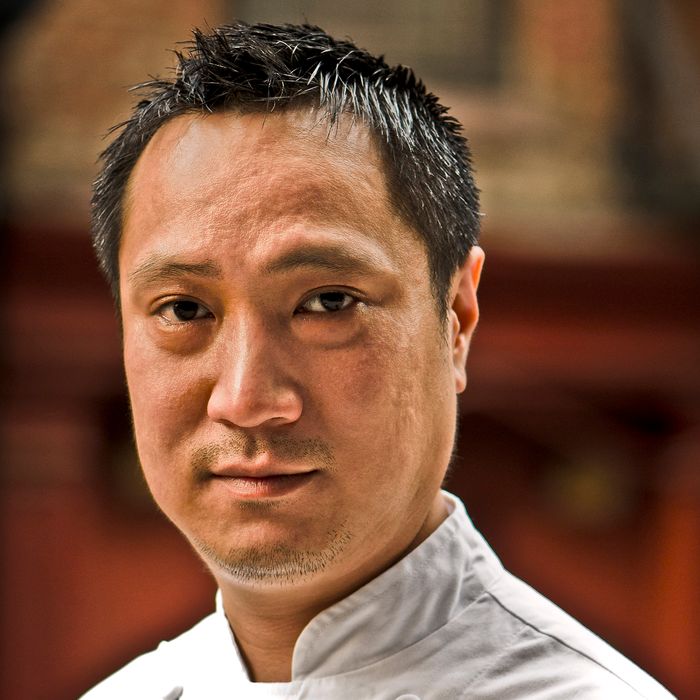 Foot.
Photo: Courtesy of Nathan Foot
Grub learns that changes are a-Foot at Calyer, where chef Gabe Moya is departing to start his own project and founding Northern Spy Food Co. chef Nathan Foot will take over the kitchen in early September. Foot's partners in Northern Spy bought him out a year ago, and he took the past year off from the restaurant industry. Now he'll return refreshed to take on the kind of Brooklyn restaurant he originally had in mind: "I always felt like my food would do well out here," the Bay Area transplant told us.
Foot looks forward to working with Brooklyn Grange for the first time and also with co-owner Blair Papagni's mother's upstate farm, where "once I get comfortable and settled, they'll be able to grow things for us"; he also hopes to start using whole animals once he's established, to make specialties including chicken liver and headcheese. Some dishes from Northern Spy will reappear in one form or another: the beloved kale salad may get an egg topping at brunch, and crispy potato gnocchi should land on the lineup as well. Also expect roasted Bobo chicken and a lamb burger, simple food for Calyer's Greenpoint neighbors. "When you're in a residential neighborhood, you have to bring something to them," Foot says.