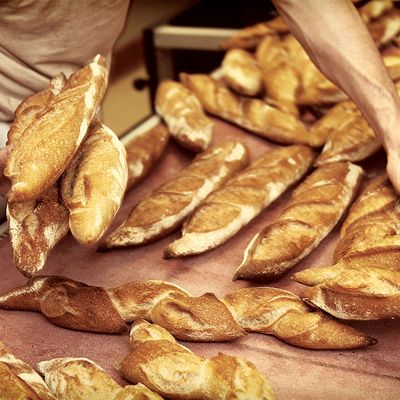 Photo: Celeste Sloman/New York Magazine
Maison Kayser, the Parisian bakery and café that just opened a New York outpost, may be a burgeoning international chain, but do not mistake it for Au Bon Pain. Cornell University's Steven Kaplan, a.k.a. Professor Bread, has called the original Rue Monge shop's baguette one of the two best in all of Paris, and founder Eric Kayser an exceptionally talented baker, teacher, and innovator. So will it fly on the Upper East Side? Our Paris bread correspondent mentions problems with quality control at some branches and a failed collaboration in Los Angeles. But that may have only made Kayser more determined. Since then, "he has been lusting for an American vengeance," says Kaplan (1294 Third Ave., nr. 74th St.; 212-744-3100).
This story appeared in the August 20, 2012 issue of New York Magazine.