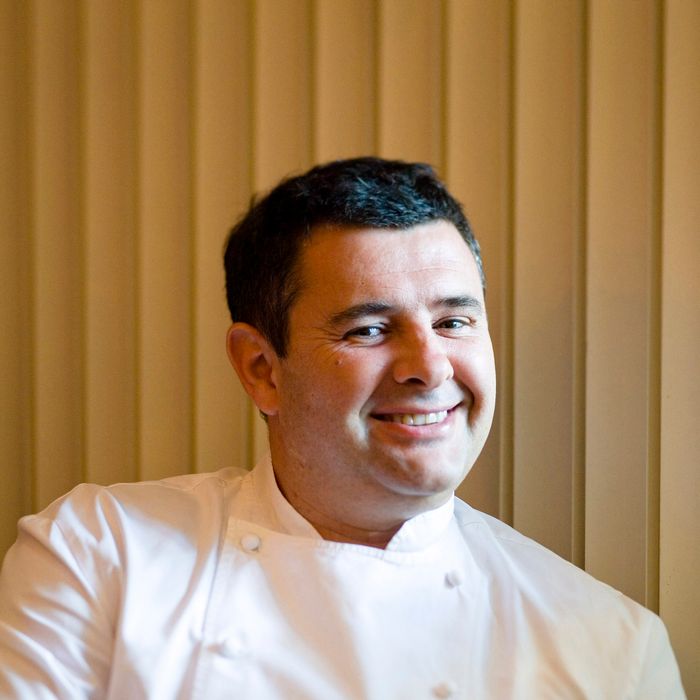 "At the end of the day, we live in America."
Photo: Courtesy of Laurent Tourondel
Apart from the nine BLT restaurants Laurent Tourondel owns (including three in Hong Kong), he is also getting ready to open two places in the fall: a Bryant Park branch of his Sag Harbor LT Burger, and a new steakhouse called the Arlington Club in the old Payard space on Lexington and 75th Street. Grub Street got some more details!

It's pretty ambitious opening two New York restaurants this fall. How are you apportioning your time?
I'll be spending 24 hours a day in New York. The concept for LT Burger already exists, so although I've been working a lot on it, I don't have to figure out the concept. With Arlington Club I am thinking about how can I reinvent the steakhouse …
Aren't you already credited with reinventing the steakhouse?
This one will be different; I will have sushi with meat and fish. Most of it will be creative rolls.
Any rolls we haven't seen before?
Yes! Short rib and pickled jalapeño roll; crispy kobe beef and black truffle aioli roll; fluke with yuzu kosho, Thai chile and black pepper; and yellowfin tuna with dashi, nori salt, and shiso.
What about the steaks?
Lots of prime and we will have different cuts like a cote de boeuf for two. We will also have fish, like black sea bass with black vinegar.
You had a challenging partnership with BLT, and at LT your partners are silent; how did you get involved with the Tao team for the steakhouse?
They approached me and wanted to do a steakhouse … what they provide is total entertainment. The way I look at it, people at Lavo have a good experience and leave happy. We all want to be this way, but not everyone can accomplish it. At the end of the day, we live in America.