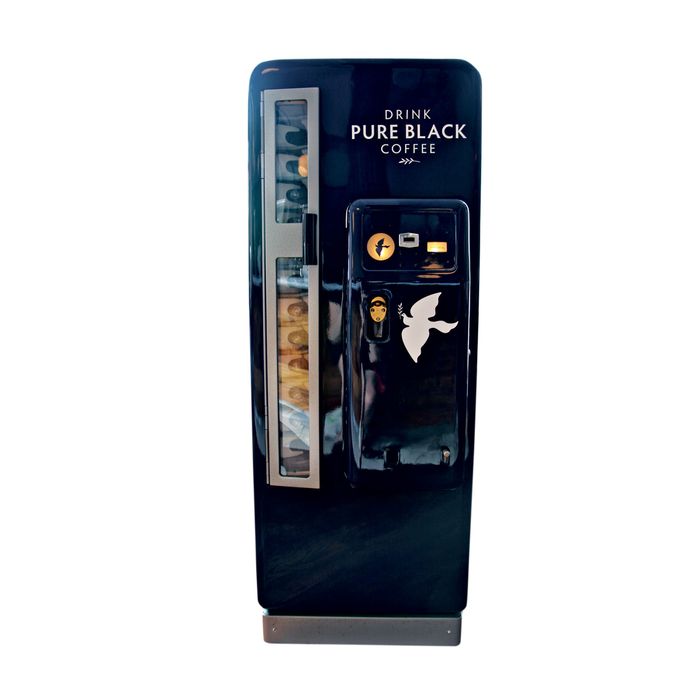 Photo: Celeste Sloman/New York Magazine
The owners of Philadelphia-based coffee roaster La Colombe Torrefaction have a thing for vintage design that extends from the Citroën H Vans they park at charity events to the rare La Pavoni espresso machine they displayed at their Tribeca café earlier this year. In recent weeks, visitors to the Noho branch have come across the company's latest antique acquisition: a refurbished and rebranded fifties-era Coke machine, used to store weekly shipments of Pure Black, the cold-brewed coffee line La Colombe co-founder Todd Carmichael launched last year. Although the machine doesn't actually take coins (or, more relevant today than when it was built, bills), it does keep the twelve-ounce, $3 bottles nicely chilled, while attracting attention from the designer-and-architect contingent that tends to congregate there. "People start acting like kids around it," says New York retail partner Doug Wolfe, who likes to drink his Pure Black straight from the bottle, not unlike that other refreshing pick-me-up.

This story appeared in the August 20, 2012 issue of New York Magazine.