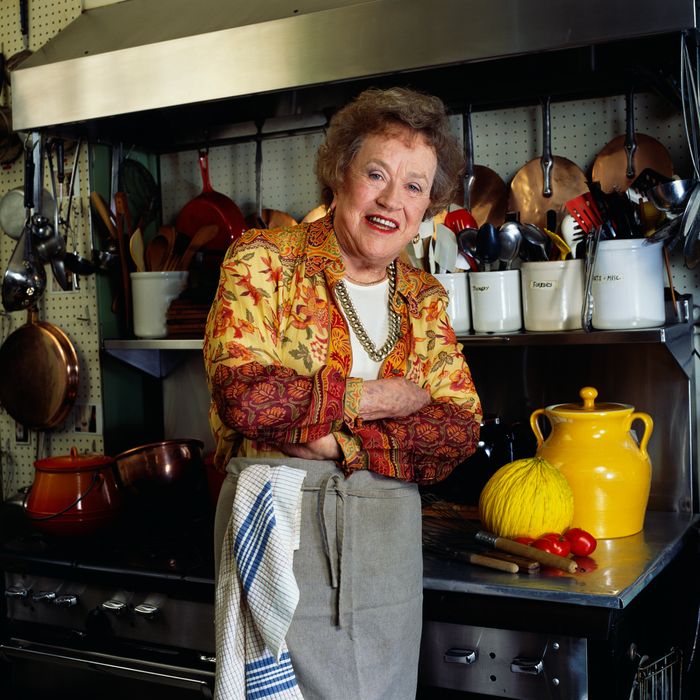 Thanks for everything!
Photo: Nora Feller/Corbis
Whether she inspired your kitchen, your marriage, or your first trip to Paris, or her joie de vivre, regal stature, or funny voice simply made you smile, it's worth taking a moment to celebrate the legendary Julia Child's would-be 100th birthday aujourd'hui. And hey, with the endless fond tales about her today, you don't really have a choice.
Of course, the Julia "was-she-or-was-she-not a spy" Child debate surfaces. [CS Monitor]
A writer recounts an aging Julia, no longer a child. [Forbes]
Google gets in on the party. [WP]
The Julia Child recipes that stuck. [NYT]
The Julia Child and Jacques Pépin friendship, on and off air. [Bay Area Bites]
Pépin poignantly remembers. [NYT]
When Ed Levine heard her voice … [Serious Eats]
Which Julia Child commemoration are you reading?