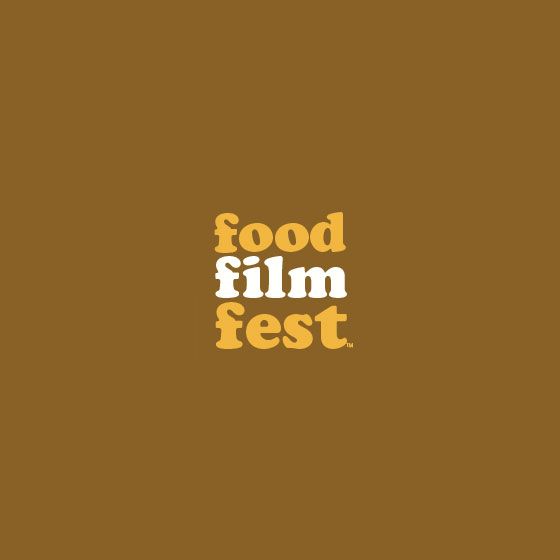 Last year's Food Film Festival sold out pretty much all of its food-and-film events, and while 2012's fest is still a few months away (October 18 through 21), we have an exclusive look at the lineup of 30-plus films. Creator George Motz is back with The Mud and the Blood, a short about the bivalve tradition in South Carolina, which of course calls for a Lowcountry-style oyster roast. There'll also be a second annual Food Porn Party, in conjunction with Scott Pitts's bacon and doughnuts tributes. While the full event schedule isn't out yet, the cinematic fare also includes a piece on Wooly's Ice from Food Curated's Liza de Guia, and looks at L.A. Pastrami, Tokyo ramen, and Vietnamese iced coffee. See the lineup straight ahead.
Official Selections, 2012 NYC Food Film Festival:
A selection of video trailers for these films can be found at www.thefoodfilmfestival.com.

10,000 Cases
Dir. Craig Noble, 4 minutes, World Premiere
The entire harvest of a single British Columbia winemaker squeezes into two minutes.

A Taste of Home
Dir. James Reford, 4 minutes, World Premiere
A light-hearted look at a man determined to recapture a taste from his past.

An L.A. Pastrami Story
Dir. Rob Locke, 5:47 minutes, World Premiere
The story of legendary Langer's Deli in Los Angeles, who some say have been serving the worlds' best since 1947.

Artisan Baker
Dir. Una Morera, 8 minutes, World Premiere
Weaving philosophy with his love of food, a third generation Italian artisan baker discusses crafting and consuming food made with love.

Bark Butter: Why Every Hot Dog Needs a Little More Pork Fat
Dir. Liza Mosquito de Guia, 7:01 minutes, US Premiere
Meet Josh Sharkey, the co-founder/owner of Bark Hot Dogs, a sustainable fast food restaurant in Park Slope, Brooklyn.

Bon Appetit
Dir. Beto Nahmad & Alber Fernandez, 14 minutes, US Premiere
What happens when mankind is not hungry? Suddenly our brain starts to wander.

By the Fireside with Larry: The Zimlet
Dir. Charles Grantham, 3 minutes, World Premiere
"Ron Burgundy meets Martha Stewart" might be the best way to describe Larry Cauldwell. In this hilarious short, he shares his recipe for a drink called "The Zimlet."

Cook Book
Dir. Martin Briggs-Watson & Andrew William Robb, 6:25 minutes, US Premiere
A hapless bachelor struggles to cook a romantic dinner and gets some unexpected help from his kitchen appliances.

Deep-Fried Tofurky: A Thanksgiving Miracle
Dir. Jason Lam, 3:14 minutes, World Premiere
A deep-fried a Tofurky for Thanksgiving!

Dog Eat Dream
Dir. John Craig Ross, 4:13 minutes, World Premiere
A dog dreams the perfect meal and then makes it a reality.

Farm to Table
Dirs. Lindsay Blatt & Paul Taggart, 3:42 minutes, World Premiere
Lantern Fish Media's short documentary about the Brooklyn restaurant EGG, which produces much of its produce on its own farm.

Food Porn
Dir. Charles Grantham, 2:44 minutes, World Premiere
Larry Cauldwell takes food porn to the next level… depending on your point of view, this may or may not be a good thing.

Hangover Buns
Dir. Kohta Asakura, 4 minutes, World Premiere
Joel and his friends partied too hard last night and now he has a lot of hangovers to cure, so he whips up his version of the best medicine: doughy, fluffy, pork-filled buns.

How to Make Vietnamese Coffee
Dir. Eric Slatkin, 2:42 minutes, NYC Premiere
The simple, informative, and sultry process of making Vietnamese coffee.

Kasadela Izakaya: The House that Chicken Wings Built
Dir. Liza de Mosquito Guia, 4:42 minutes, US Premiere
Meet Azuki Yamashita, the owner of Kasadela Izakaya in New York City's East Village, the place to go for an "Addicting" platter of Tebasaki, a very specific style of umami-infused Japanese fried chicken wings.

Meat Hooked!
Dir. Suzanne Wasserman, 54 minutes, World Premiere
Meat Hooked! is a documentary film about the rise and fall and rise again of butchers and butchering.

Mexican Cuisine
Dir. Fran Guijarro, 4:08 minutes, NYC Premiere
In California, the state with the largest immigrant Latino community in the country, there is a cuisine that has a deeper meaning.

Mickle's Pickle
Dir. Nathan Wills, 9 minutes, NYC Premiere
Mickle's Pickle tells the story of a small town pickle shop, its eccentric owner, and the theft of the store's beloved icon.

New York Cooks for Tokoku
Dir. Anne Madden, World Premiere
In the aftermath of the Tsunami, Chef Daniel Boulud leads New York Chefs David Bouley, Bill Telepan, Francois Payard, Floyd Cardoz, Tadashi Ono, Michael Romano and Craig Koketsu on a goodwill mission to northeastern Japan to prepare an incredible meal for 2500 evacuees.

Pat and Stick's GREAT BIG Ice Cream Sandwich Adventure
Dir. Rob Locke, 6:05 minutes, US Premiere
The story of an American and an Aussie who had a dream of making ice cream sandwiches in Australia.

Ramen Dreams
Dir. Michael McAteer, 7:30 minutes, World Premiere
One man… leaves it all behind… to follow his Dream… RAMEN! Ramen freak and blogger Keizo Shimamoto follows his "Ramen dream" to a small noodle shop in Tokyo.

Sidesaddle Kitchen: Vegan Bakery
Dir. Eric Slatkin, 3:04 minutes, NYC Premiere
Laura Miller, owner of Sidesaddle Kitchen, is carving out a new niche in the world of vegan baking.

Sugar Shack
Dir. James Boo & Ian Parker, 12 minutes, World Premiere
The Sugar Shack is a Quebecois institution. Sucrerie de la Montagne is a Quebecois legend. This documentary short explores the business, culture, heritage and food of a Canadian maple farm at the peak of maple season - as preserved by Pierre Faucher, the most interesting French Canadian man in the world.

Sushi, Handcrafted Happiness
Dir. Seonghye Kim, Jun Ogura, 50 seconds, World Premiere
What a beautiful food sushi is…

Tako NY
Dir. Kristoffer Brearton, 6 minutes, World Premiere
The Osaka, Japan street food Takoyaki in New York

The Benevolent Baker: Doughnuts
Dir. Scott Pitts, 1:38 minutes, World Premiere
Food porn showcasing an orange-pistachio cake doughnut.

The Benevolent Butcher: Bacon
Dir. Scott Pitts, 1:23 minutes, World Premiere
Bacon porn.

The Mud and the Blood
Dir. George Motz, 12 minutes
The Mud and the Blood is a short film by George Motz. Collecting and roasting oysters is a specialty of the South and one of the best places to enjoy this Southern treat is the Lowcountry of South Carolina.

WHISKY: the Islay Edition
Dir. Olav Verhoeven, 59:58 minutes, US Premiere
This feature documentary transports the viewer to a sanctum of the Scottish gold. It evokes the finesses of the liquor, the art of the tasting, the craft of the distillation, the history of the distilleries and the richness of the isle of Islay itself.

Wooly's Ice: Pimping Out Mad Flavas of Taiwanese-Style Shaved Ice in New York City
Dir. Liza Mosquito de Guia, 5:10 minutes, US Premiere
Three cousins started a one-of-a-kind shaved ice cart in New York City because they couldn't find the dessert they wanted after travelling to Taiwan.