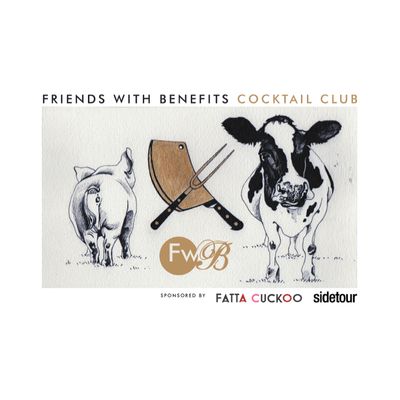 Fatta Cuckoo chef Chris Mitchell knows his drinks, and now he tells us he's soft-launching a Monday-night cocktail club at the restaurant this coming week. Guests can opt for either a 6 to 8:30 p.m. ($35) or 9 p.m. to midnight ($50) seating, which includes all the cocktails you can drink. Mitchell is rolling out a rotating roster of special quaffs, and he'll also have industry pals in to guest-bartend each week. "I wanted to do something that was fun on a night that most of my friends in the business were off and we could all hang out and have a good time," he tells us via e-mail.
Some of the drink-slingers slated to drop by at some point include Brandon Bramhall of Ba'sik, Christian Schaal (Nights and Weekends), Doug Quinn (formerly of PJ Clarkes), Franky Marshall (Monkey Bar and the Tippler), Justin Noel (1534), and wd~50's Kevin Denton. Mitchell's in the process of installing new booth seating that will be permanent, and on cocktail-club nights he'll put up special artwork and bust out new glasses and Kold-Draft ice cubes. Soft-launch nights happen August 13 and 27, and the cocktail club will go weekly starting Mondays in September. For now, RSVP with your seating of choice to friendsWBseries@gmail.com to reserve spots.
This isn't only thing up the chef's sleeve. Mitchell's "real passion project" is a dinner series he's launching in September, where he'll collaborate with a different guest chef each time. (Both the cocktail club and dinner series are part of Mitchell's new events venture, Friends With Benefits.) Up first is wd~50 chef de cuisine Jon Bignelli, who also happens to be a college buddy of Mitchell's (the rest of the roster includes chefs from equally high-profile restaurants). The $115 dinner covers four courses paired with custom-designed cocktails. Buy tickets for the inaugural September 12 event here.