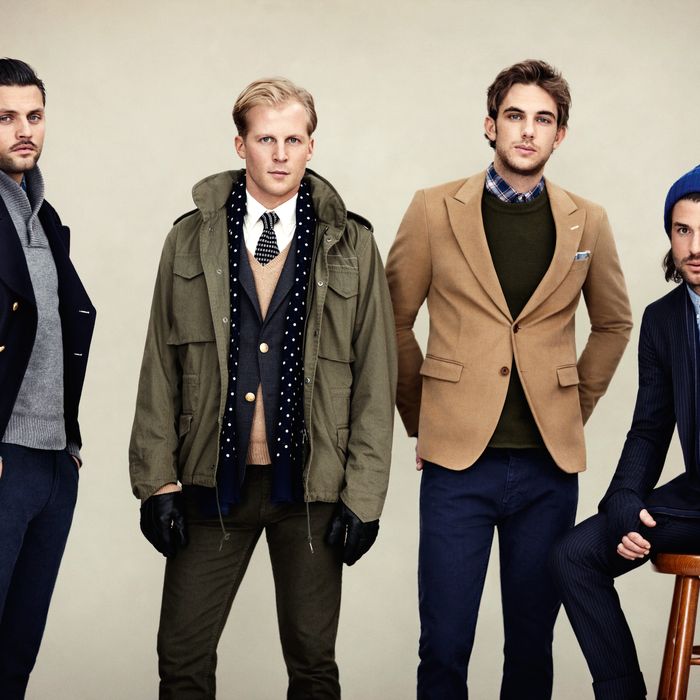 The gentlemen of Fat Radish.
Photo: Courtesy of Gant
Watch your pretty backs, Michael Chernow and David Chang: Phil Winser and Ben Towill of the stylish Fat Radish are the new restaurateur male models in town. The guys (fourth and second from right), along with two perfectly ripe colleagues, are the new faces of GANT. Sounds like a good deal, especially now that their new place, the Lead Belly, is in the works. Lights, camera, Radish.