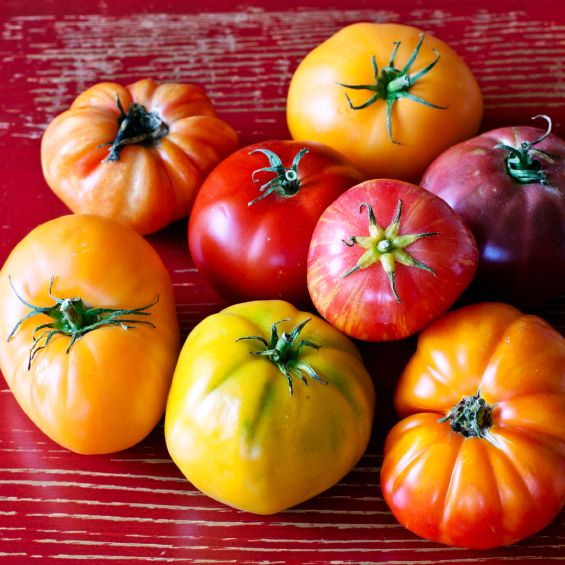 We've been waiting all year for this.
Photo: iStockphoto
It's the start of another week, which means it's also time for the latest edition of Eat Well, Grub Street's guide to satisfying, virtuous food around town. This week brings us a tea tasting, prime tomato season, a jumping-off point for a super-healthy Japanese specialty, and more. Here's where to find it all:
Monday, August 13: Give Natto a Shot
You may have heard of natto, the fermented soybean dish that the Japanese swear by but Americans usually find slimy and somewhat vomitous (there's no other way to say it). Well, we've found your training wheels: At midtown izakaya Soba Totto, natto's pungency is cut with scallions, a secret sauce, and crackly dumplinglike pouches served hot off the grill. Why bother? The stuff is endowed with copious vitamin K, protein, and, if the Japanese are to be believed, eating it will put hair on your chest and extend your life.
Tuesday, August 14: Tea Tasting at Harney & Sons
Nutrition researchers love tea. Camellia sinensis, the plant from which all tea is made, has been credited with lowering cholesterol, keeping dementia at bay, and aiding in weight loss. Plus there's the caffeine — what's not to love? Take your knowledge of the brew to a new level at the monthly tea seminar at Soho's Harney & Sons location. The class, taught by Emeric Harney himself, is $50, and you can get more info on tickets here.
Wednesday, August 15: Cheap and Healthy at Good
Every night before 7 p.m., you can get two courses at Good for a reasonable $25 (or three for $30). This means you can get your whole grains and greens — like the superlative farro and escarole salad — along with a healthy dose of fish (we love the roasted whole porgy with lime salsa) for the price of a single entrée.
Thursday, August 16: Dine Al Fresco at the (Flatbush) Farm
Hit the balmy back garden at Flatbush Farm for a weeknight escape. Complete the rustic picture with heirloom beans and polenta, or a light smoked-trout dish that comes heaped with greens, herbs, and mustard seeds.
Friday, August 17: It's Tomato Time
It's high tomato season, people, and you know that won't last. So buy up the fattest, heaviest gems you can find and honor them with this simple salad, which Frank Falcinelli calls "making gazpacho in my mouth."
Kate Lowenstein is the senior features editor at Health Magazine.