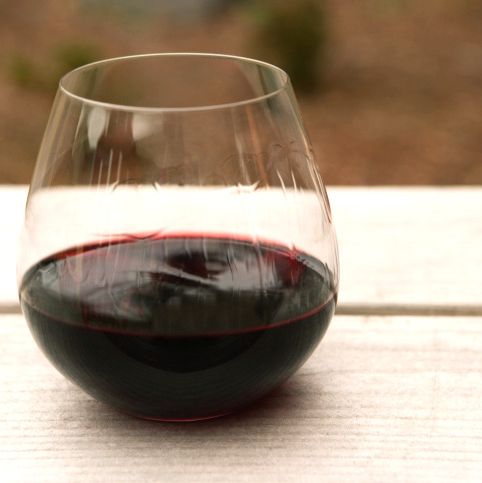 Just the thing for a backyard barbecue.
Photo: Lori Lee Miller/Getty Images
It's the start of another week, which means it's also time for the latest edition of Eat Well, Grub Street's guide to satisfying, wholesome food around town. This week brings us an end-of-summer backyard wine party, a crazy-healthy Japanese restaurant, all the oatmeal you could ever hope for, and more. Here's where to find everything this week:
Monday, August 27: Cooking Tips From Your Fruit Stand
You've probably noticed the NYC Green Carts, fruit and veg stands that are strategically placed in neighborhoods lacking easy access to fresh produce. Here's what you likely didn't know: All of 'em now offer a free NYC Green Cart Fresh Food Pack, which includes recipes from the likes of Jonathan Waxman and the James Beard Foundation, as well as produce-storage tips. And if you don't have a nearby cart, grab the pack here.
Tuesday, August 28: Backyard Happy Hour Party at City Winery
You know by now that red wine is good for your heart, and a few weeks ago you may have heard that booze in general is good for your bones. And now scientists are telling us that the stuff benefits your gut, too — by promoting the growth of good bacteria, which helps you digest and ward off stomach upset. Have a glass at City Winery, which is hosting its last music-and-wine party of the summer tonight at 5:30.
Wednesday, August 29: Detox with Clean Japanese Cuisine
If you really want to do your health a favor, hit up Mana, where the healthy, Japanese-inflected menu includes ginger-tamari wild salmon, daikon sprout salad, and all the spelt-based desserts you could ever want. (Trust us, despite how "spelt-based desserts" sounds, you do want them.)
Thursday, August 30: Oatmeal for Dinner
Single-serving restaurants are all over this city, and now we can welcome an all-oatmeal spot to the Village. Especially since oatmeal is awesome for you. At Oat Meals, go for the steel-cut variety, since that's been shown to lower cholesterol; and try it topped with sundried tomatoes and Parmesan, since it just tastes darn good.
Friday, August 31: The Surprising Health Benefits of Cactus
The nopal cactus, aka prickly pear, is really good for you. It's known to protect against diabetes, ulcers, and inflammation, and it's jam-packed with antioxidants. Get your fill of the stuff in a salad, taco, or omelette at Brooklyn favorite Chavela's.
Kate Lowenstein is the senior features editor at Health Magazine.