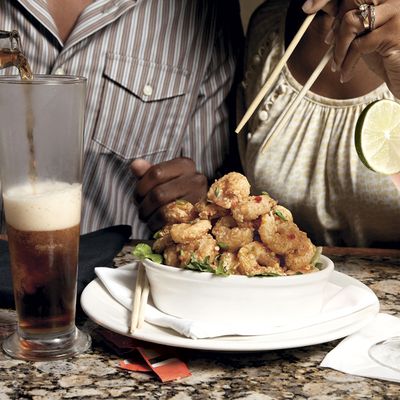 Everyone loves Bang Bang Shrimp.
Photo: Courtesy Bonefish Grill
We already have our own classy Red Lobster in Times Square, and now Grub learns that Florida-based seafood chain Bonefish Grill is swimming over to Staten Island. The chain's first location in the five boroughs will debut August 20 in S.I.'s Heartland Village shopping complex, near the Outback Steakhouse. Expect all the favorites including Bang Bang Shrimp, grilled fish with choice of sauces, tempura fish and chips, and the rest of the usual Bonefish menu (see it online).