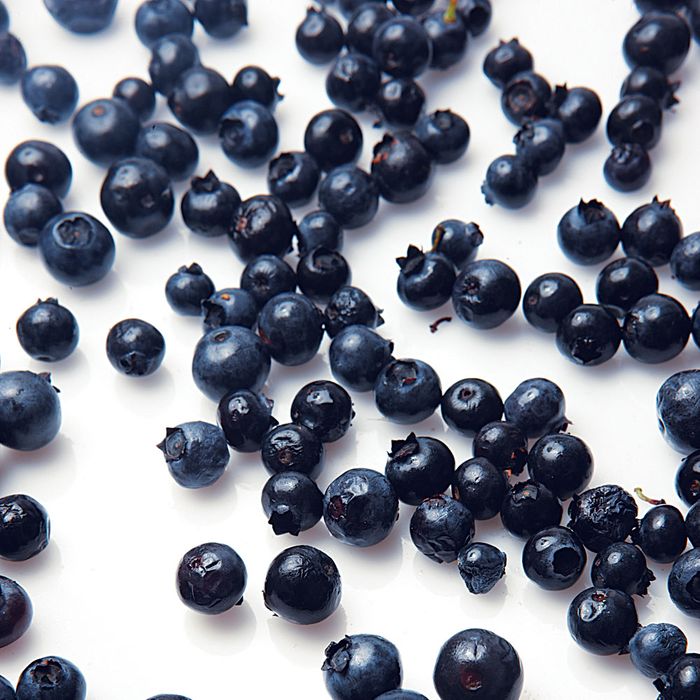 Photo: Jonathan Nesteruk/New York Magazine
About half the size of their cultivated cousins but many times more flavorful, wild blueberries have arrived at the Greenmarket. Berried Treasures Farm's Franca Tantillo and her intrepid team brave brambles, backaches, and the occasional bear to pluck the inky little gems one by one from their bushes. Look for them through August, and try them in yogurt, pancakes, smoothies, cobblers, and, of course, pie. Best of all is gobbling them straight up by the handful ($6 a half-pint; at Union Square, Wednesdays and Fridays; and West 79th St. and Columbus Ave., Sundays).
This story appeared in the August 6, 2012 issue of New York Magazine.