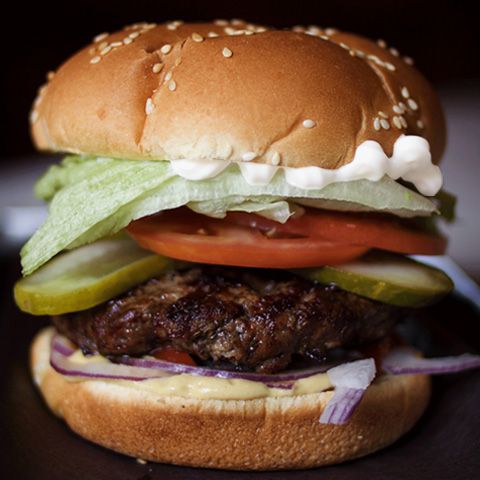 Bring the poutine.
Photo: Courtesy Big Smoke Burger
We must have been off doing pagan things, going on unicorn pony rides and all that, on May Day, because somehow we missed the news that the five-unit, Toronto-based burger chain Big Smoke Burger will open a Manhattan flagship by the end of this year, with an expansion to Chicago already in the works. A development company called Fransmart, which helped turn Five Guys Burgers & Fries from a regional brand into a big burger empire, has helped the franchise cross the border, and now the entrepreneur Anthony Fauci, who also brought Rome import Obikà to midtown, is said to be working on opening a combined 50 Big Smoke Burger locations between here and Chicago in the next few years.
The chain is known for its "hand cut" fries, eight varieties of custom burgers made with fresh beef and a variety of toppings including jalapeño-havarti cheese and caramelized onions, and because we're talking Canadian, we're also talking fast-service poutine, made with "Ontario cheese curds & gravy." So finally, every man, woman, and child's dream of widely available, low-cost poutine in New York City may be this close to finally happening. Word is that Big Smoke Burger's franchisee has chosen a midtown east location for its flagship, but we'll let you know when we get confirmation on its exact address.

Canada's Big Smoke Burger expands into the U.S. [Fast Casual]
Big Smoke Burger Expanding into Chicago [Franchising]