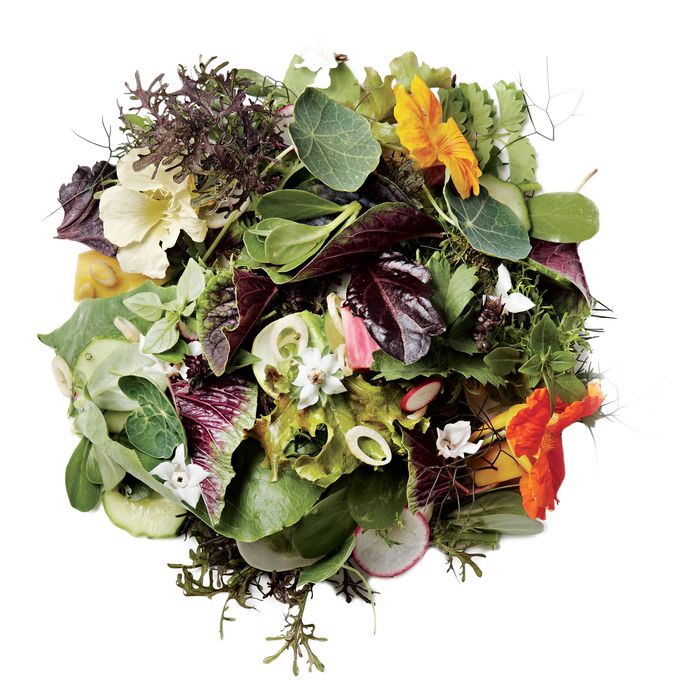 Photo: Jonathan Nesteruk/New York Magazine
Forget about chef's counters, science-grade immersion circulators, and CombiMaster ovens. Today's ultimate restaurant accessory is the rooftop garden, which can function as a marketing tool as much as an on-site produce aisle. Although not every restaurant garden is on a roof (see Riverpark), and not every rooftop farm is above a restaurant (see Brooklyn Grange), it's safe to say that every chef with a garden connection will flaunt it with a signature plate of greens, especially at the height of the growing season. Here, then, our assessment of five takes on the rooftop salad—the freshly snipped symbol of this locavore moment and expression of big-city terroir.

This story appeared in the July 30, 2012 issue of New York Magazine.