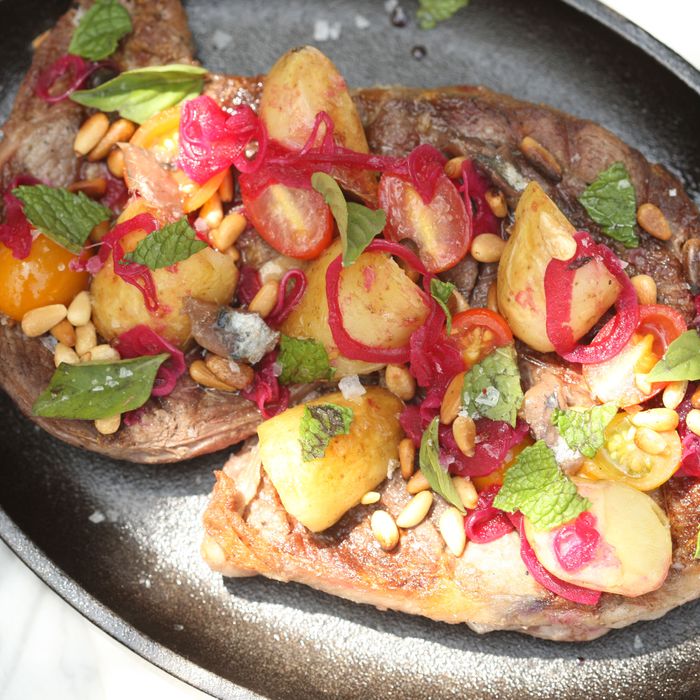 Cordero a la brasa: grilled lamb 'ham steak,' Sungold tomatoes, anchovies, pine nuts.
Photo: Melissa Hom/New York Magazine
We were pretty darn excited to hear that Seamus Mullen was heading up the Standard Plaza, the seasonal outdoor restaurant now open at the Standard, New York. It seemed like an occasion for photo evidence, and sure enough, the dishes pictured here don't disappoint — each one gets a shot of vibrant summery produce, as in the heirloom tomatoes with burrata, watermelon, and quinoa, or the grilled lamb 'ham steak,' Sungold tomato, anchovies, and pine nuts. Check it all out for yourself in our slideshow, and see the menu below. Like summer, this place is fleeting — it'll run through September 30.
Menu [PDF]
The Standard Plaza, Standard hotel, 848 Washington St., at 13th St.; 212-645-4100