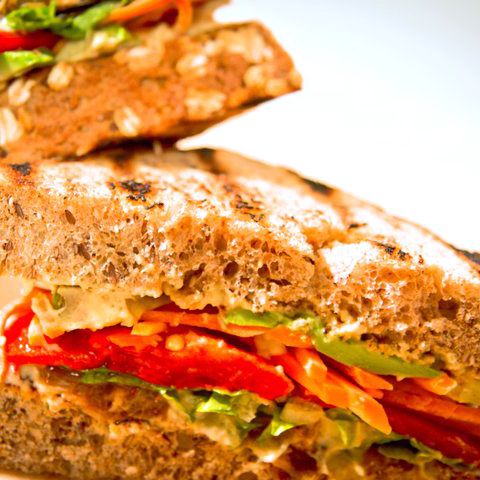 Delivery!
Photo: Courtesy of Savory
Savory, the delivery-only restaurant group determined to eradicate rubbery chicken and slimy noodles, is launching two sister restaurants, Mexicano and Full, out of its midtown kitchen.
Serving midtown west, Mexicano will offer high-end latin classics like rock-shrimp quesadillas, achiote chicken burritos, and mahi mahi tacos, available for dinner delivery from 35th Street to 60th Street and from Sixth Avenue to the Hudson River. Full will open in the coming weeks with veggie-centric healthy plates including miso salmon with rainbow chard, thai turkey with ginger brown rice, and hormone-free chicken with chile-sautéed kale.
Savory launched last June with its namesake new American menu ranging from cobb salads to caviar. The restaurant group's founders wanted to redesign New York's tradition of ordering in. "[Managing Partner Andrew Kloch] and I were both victims of delivery, and we came together and joined forces and spent so much time thinking about how this is the one place where Manhattanites have grown to accept mediocrity," said Singh, a former McKinsey and Company consultant. "People are eating food that doesn't taste good."
Kloch is a former investment banker who left Wall Street for the Culinary Institute of America and eventually landed on the line at Jean Georges. "This isn't normal food that is styled for plates and is only supposed to go from the kitchen and out to the table," he says. "Most restaurants take their normal food and throw it in a different container." Instead, these menus are designed to taste good twenty minutes after food has been cooked.
Savory's chicken tenders are breaded with panko crumbs, which are less likely to absorb moisture. Mexicano's guacamole stays green overnight, and Full substitutes Romaine for baby greens to ensure crispness. "If it doesn't carry well, then it doesn't go on the menu," Kloch said. Delivery bikes have even been constructed to control for jiggle, and couriers dressed in ties ride streets with fewer potholes. The restaurant group is currently running approximately 200 deliveries a night and eyeing catering. To order, go to savory.com, Seamless, or call 212-757-6100.
Earlier: Introducing Savory, a Delivery-Only Restaurant Where the Caviar Couriers Wear Ties