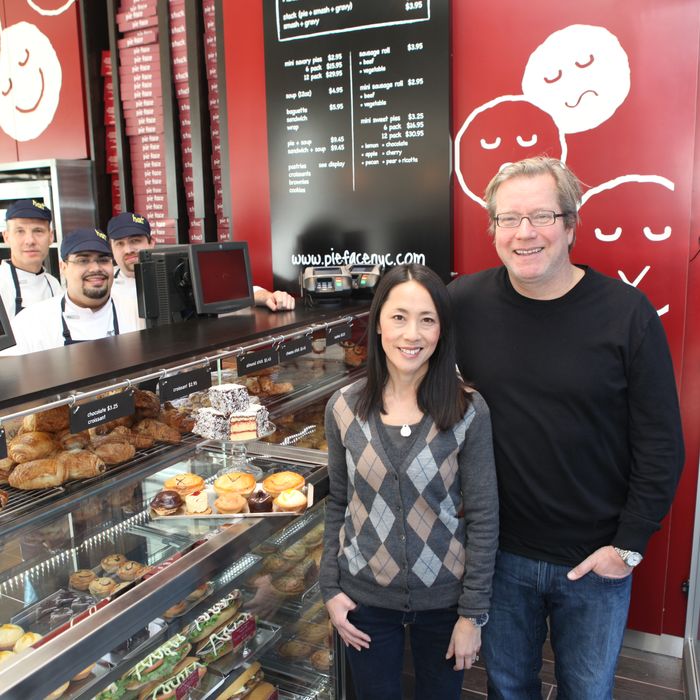 Spreading the carbo-gospel.
Photo: Courtesy Pie Face
Don't be fooled by the smiley-shaped piping on Pie Face's adorable mini meat pies — the Aussie import is wasting no time sinking its curry-chicken teeth into the New York market, as promised. Grub learns the next Pie Face outpost should open at 509 Third Avenue, at 34th Street, in early fall (construction just began) — with another location at 469 Seventh Avenue between 35th and 36th bowing after that. And if all goes according to plan, there might even be a third by the end of the year. Get ready to consume a lot of puff pastry.