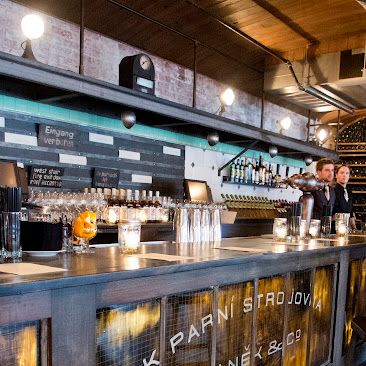 Kolo Klub: Classing up Hoboken.
Photo: Courtesy Kolo Klub
Lately it seems the best bars for taking in the skyline aren't in Manhattan at all. Soft-opening tonight, beginning at 9 p.m., is Kolo Klub, Hoboken's first craft-cocktail den. A second-story loft with Manhattan-skyline views, the weekends-only bar is accessible by private elevator from within Pilsener Haus, the sister biergarten to Radegast in Brooklyn. It's the first mixology venture from owner Andrej Ivanov and Ladislav Sebestyan; a Czech-inspired summer drinks menu conceived by Ward III and Rum House's Michael Neff and Kenneth McCoy includes concoctions like the Prague '36, combing Zubrowka with Combier, Aperol, and sparkling wine; and the Kolo Klub, with Maker's Mark, black cherry, lime, honey, and egg whites.
Kolo Klub; 1422 Grand St at 15th St, 2nd floor, Hoboken; 201.683.5465