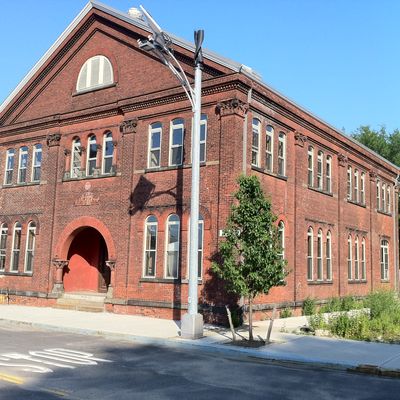 The magic happens here.
Photo: Courtesy Kings County Distilling
Kings County Distillery has been enjoying its larger digs at the historic Paymaster Building in the Navy Yard for a little while. Now comes word that they'll start up tours this week, operating every Saturday from 2:30 to 5:30 p.m. Eight bucks buys a tour of the facility; tastings of Kings County Moonshine, bourbon, and chocolate whiskey; and a visit to the "Boozeum, a growing collection of artifacts exploring distilling culture in New York City." As mentioned, Kings has put in a field next to the building growing organic corn, plus a little barley and some pumpkins. Co-founder David Haskell (an editor at New York) estimates it was "knee-high by the Fourth of July." Pretty rad news for locavore lushes.