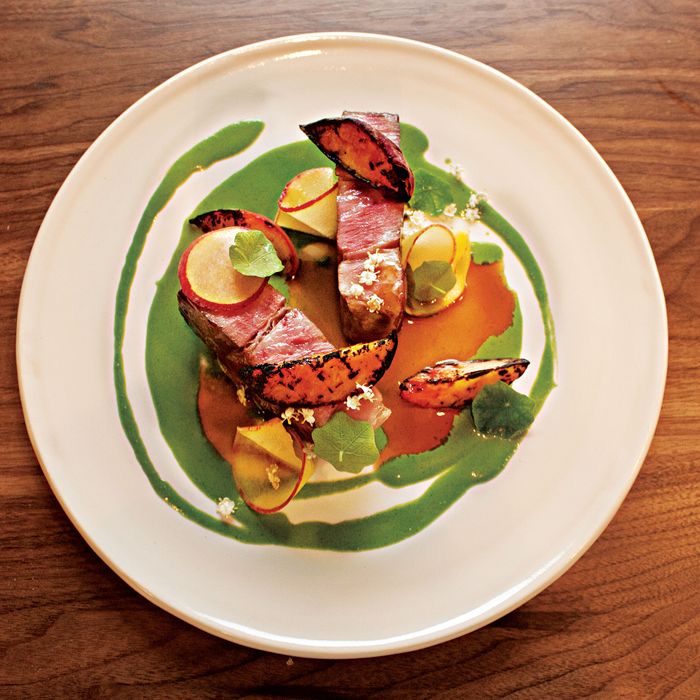 Governor.
Photo: Michelle Feffer/New York Magazine
The Brooklyn-based owners of Colonie and Gran Electrica are expanding their holdings with Governor, a 60-seat restaurant next to Dumbo's Clocktower Building and named for the purported sobriquet of Robert Gair, the industrialist for whom the edifice was erected a century ago. Chef-partner Brad McDonald displays modernist tendencies and a forager's spirit in dishes like chicken with farro-beer porridge, and roasted pork neck with grilled peaches and nasturtium jus, pictured. (Yes, he's cooked at Noma.) He also bakes bread, churns butter, and makes what he's deemed "American MSG" by salting the rind of Woodcock Farm's Timberdoodle cheese and grating it over foods in place of salt (15 Main St., nr. Water St., Dumbo; 718-858-4756).
This story appeared in the July 21, 2012 issue of New York Magazine.