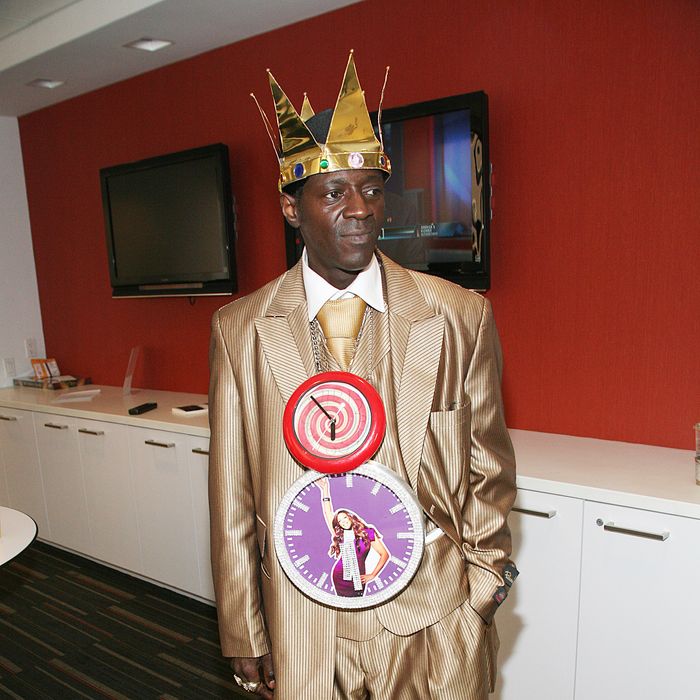 Your captain will address you now.
Photo: Rob Kim/Getty Images
Only in Flavor Flav land would an almost certainly insane person be permitted to hijack a plane's P.A. system for a full two minutes without getting tackled and cuffed. So, what did Flav talk about? He pimped his House of Flavor fried chicken restaurant in Vegas, of course, reciting the address and listing menu items, including "fried chicken over waffles … yeeeeah, G"; hear the audio below courtesy HuffPo. Also, when are we getting one of those places in New York?
Flavor Flav Takes To Southwest Airlines Loudspeaker To Plug Chicken Joint (AUDIO) [HuffPo]