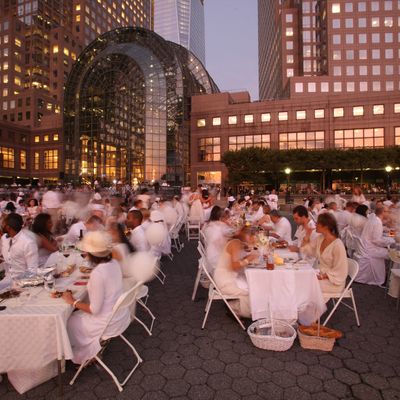 Making everyone wear white revealed a softer side of New York.
Photo: Melissa Hom
Despite our initial (mostly weather-related) cynicism, last year's Dîner en Blanc proved a magical, very un–New York experience. Now we learn the chic pique nique will return to NYC August 20.* Last year, more than 30,000 people registered for 1,300 slots at the World Financial Center's "winter garden," and this year's probably going to be even tighter. The secret 2012 location will be revealed last-minute to guests, who can bring their own baguettes and bottles of wine or pre-purchase and pick them up at the dinner. Register here — bon chance!
*This post has been updated to show that the event is now happening August 20.