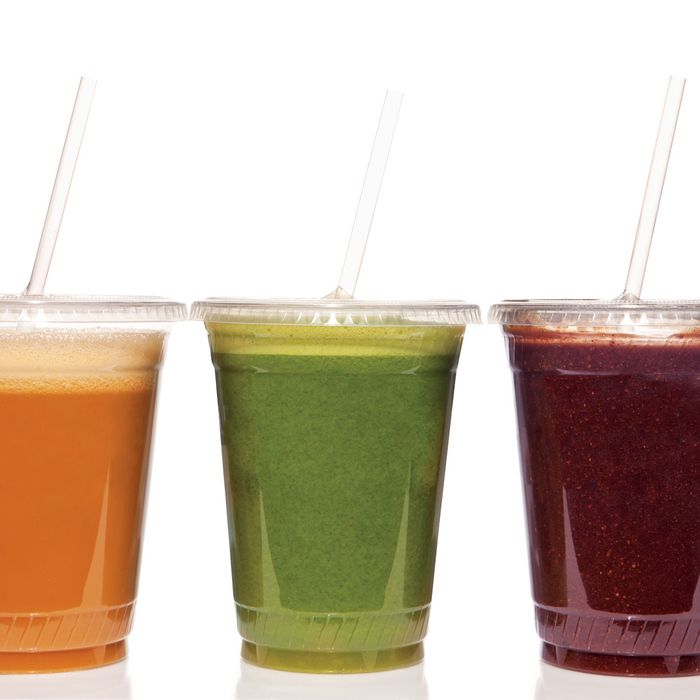 Photo: Danny Kim/New York Magazine
"Carrot-apple-ginger. Ginger-carrot-apple. It's as if we live in a communist juicing nation," says City Bakery chef-owner Maury Rubin, bemoaning the lack of imagination in this booming beverage category. "I got a little feisty wanting to try new things." To that end, he's transformed the bakery's small back counter into a juicing station, where he plans to cold-press, pulverize, and blend ingredients seldom seen together, many of them from the nearby Greenmarket: kirby cucumber, fennel, and sugarcane, for instance; or cold-brewed coffee, banana, and cocoa nibs; or sweet potato, orange, and cilantro. Drinks will cost $7.50 for a sixteen-ounce glass (and, by August, the recyclable bottle). Another peeve of Rubin's: "$12 juice is highway robbery" (3 W. 18th St., nr. Fifth Ave.; 212-366-1414).
This story appeared in the July 16, 2012 issue of New York Magazine.