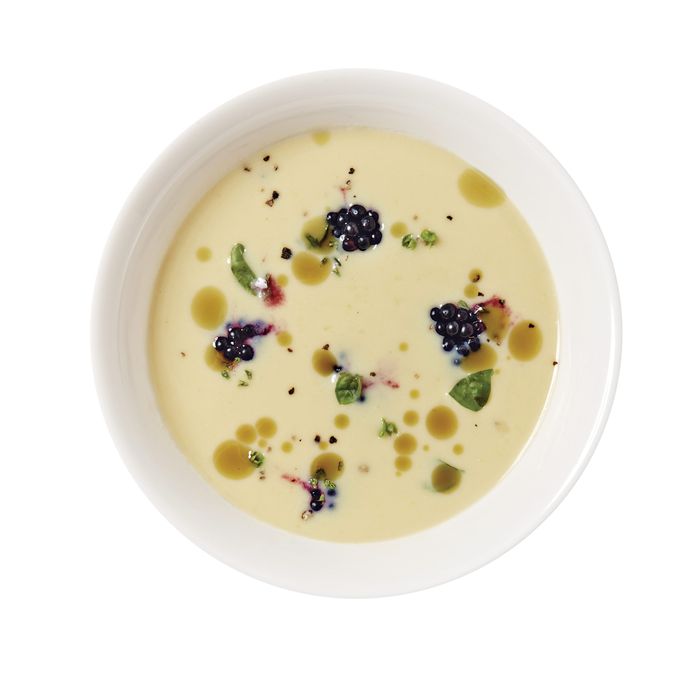 Photo: Jonathan Nesteruk/New York Magazine
In this late-summer heat, seek relief by the spoonful. From cooling cucumber to strawberry gazpacho, click through the slideshow to see what's on the menu at ABV, the NoMad, Colonie, and more.
This story appeared in the August 6, 2012 issue of New York Magazine.